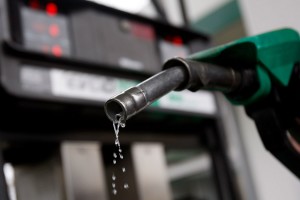 Gasoline exports from Europe to the Middle East have surged in recent months to record highs as traders seek to fill a gap due to particularly heavy refinery maintenance in the region in the coming months, according to shipping data and trading sources.
So far this month, at least a dozen tankers have been confirmed or placed on subjects, a term used in the industry to denote a provisional booking for an oil tanker, to load the motor fuel in Europe in January with options for the owners of the cargo to deliver to the Middle East.
The ships could potentially move over 700,000 tonnes of gasoline along the route, near a record level achieved in December.
"November's loadings bound for the Middle East almost tripled versus the month prior, reaching the highest on our records (since the start of 2014), before climbing even higher in December to just shy of 900,000 tonnes," said Matt Smith, an analyst for energy database Clipper Data.
Gasoline exports from Europe to the Middle East are fairly regular, but a heavy maintenance schedule in the Middle East, which holds some of the world's largest and most advanced refineries, has pushed up demand on the route over the past few months.
Lower gasoline refining margins and prices in recent months have helped open the arbitrage out of Europe, particularly as exports to the U.S. East Coast, traditionally the main market for European sellers, have dropped.
The Middle East is also a key exporter to Europe of middle distillates, such as diesel and jet fuel, although Europe is well supplied with these products at present.
"There is … a substantial turnaround schedule planned in the Middle East, one of Europe's key sources of product imports," U.S. bank Morgan Stanley said in a note last week, adding that around 1 million barrels-per-day of refining capacity will go down in the region in early March.
One of the main shutdowns is the 400,000 bpd Saudi Aramco Mobil Refinery Co (Samref) plant which is scheduled to shut for over seven weeks from March 10.
Europe produces more gasoline that it needs and is a major exporter of the motor fuel. Its key export markets are the United States, West Africa, the Middle East and Asia Pacific.
While European exports to the United States have languished in recent months due to an abundance of supplies there, sellers in Europe have been able to find a reprieve from strong demand in Nigeria and from the Middle East.
Agency Report