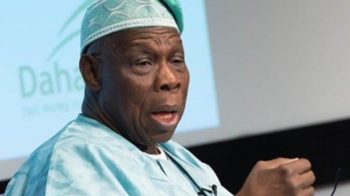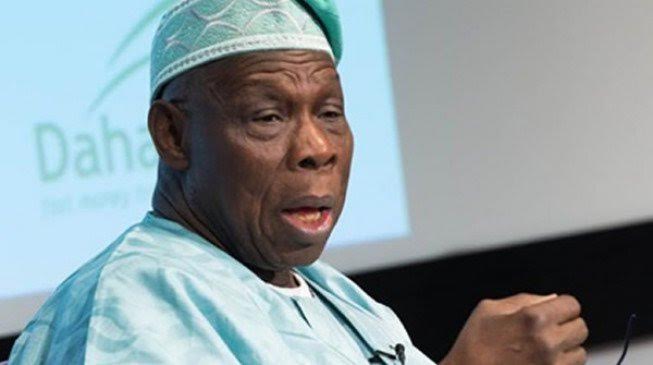 Ex-President Olusegun Obasanjo says he visited a total of 97 countries between 1999 and 2007 when he presided over the country.
The elder statesman said he embarked on those journies to stave off the negative perception, which the world had about Nigeria.
He spoke when he delivered a lecture at the AIG-Blavatnik school of government, University of Oxford, UK, on Monday.
"I was elected as President of Nigeria in February of 1999 and was inaugurated as President in May 1999, when Nigeria was a pariah nation," he said. "Everywhere, people had poor opinion about us. We were scorned at and viewed as a liability in the comity of nations. The situation demanded that I worked to stave off that perception. As a country under political transformation, I applied myself scrupulously to the task at hand.
"For the eight years that I served, I reached out to world leaders and continue to do so beyond my presidency. That was termed shuttle diplomacy in governance.
"I travelled extensively, canvassing global understanding and our mainstreaming into the New World Order – not only for Nigeria, but for the whole of Africa. By the time I finished my two-terms, I had travelled to 97 countries."
The former president also spoke of his expereience in prison, saying it afforded him the time to pray, read and think and have a good state of mind.
Obasanjo was sent to jail after the Sani Abacha regime accused him of plotting a phantom coup.
"That with prison experience was a good school for leadership training and preparation for high political office. The three years, three months and three days, I spent in jail following a phantom coup were spent reflecting on how to serve God and humanity," Obasanjo said.
"It was an isolation, but meditative and reflective, if not very interactive experience. It gave me the opportunity to read, to pray and to think. And it positioned me to be in a good state of mind when I became the president of Nigeria. It was a sort of silent contemplation. Silence has its usefulness, power and its reward.
"Although, I will not recommend prison as an ideal place for leadership preparation, but if it has to be then one must make very good use of it. I have made the point on a number of occasions that my prison experience was sad but beneficial."
He said Africa needs proactive leaders who are discerning and quick to think.
"Africa needs leadership and it needs it now and all the time. Proactivity as an element of transformational leadership emphasizes the need for governance to be led actively by a discerning and quick thinking leadership," he said.
"Again, I should reiterate my experience shortly after I was elected. I engaged in what maybe called shuttle diplomacy in governance instead of the going cap in hand for donor dictated partnership terms that often saw our leaders accepting all manner of conditionalities.
"The lesson here is that, proactive leadership was critical at the time in Nigeria's history. I commenced the campaign for debt relief early in my first term and got sympathetic hearings, but not much action from political leaders of creditor countries.
"After my first term, I realized that my talks at the highest political levels needed follow-up at the levels below. So, I head-hunted Ngozi Okonjo-Iweala from the World Bank, appointing her as Nigeria's minister of finance."
Copyright Ships & Ports Ltd. Permission to use quotations from this article is granted subject to appropriate credit given to www.shipsandports.com.ng as the source.