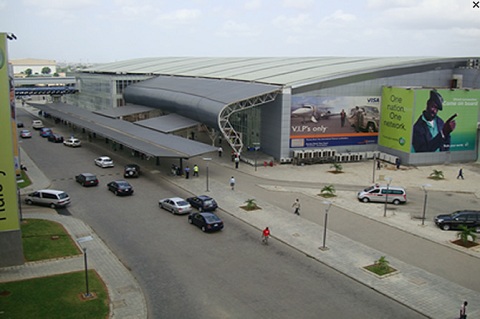 By John Omoaka
The Murtala Muhammed Airport 2 (MMA2) terminal in Ikeja, Lagos, is
grounded as the Federal Airports Authority of Nigeria (FAAN) notified airlines of the withdrawal of its services to the facility as well as the Osubi Airport, Warri and Gombe Airport, Gombe.
Arik Air's Communications Manager, Adebanji Ola, confirmed the development in a statement issued in Lagos, weekend.
He said, "In a Notice To Airmen issued on December 8, FAAN stated that it will be withdrawing aviation security, fire fighting and rescue operations from Osubi, Gombe and MMA2 from midnight of December 9.
"Consequently, Arik Air will be suspending its flights to Osubi Airport, Gombe Airport and move Port Harcourt flights out of MMA2 from December 10, until further notice."
He advised Warri passengers to use Benin Airport as alternate, while Gombe passengers are to use Bauchi Airport as alternate.
"All Arik Air flights to Port Harcourt Airport, Omagwa, will from the same date operate from Murtala Muhammed Airport Terminal One, otherwise known as General Aviation Terminal, GAT.
"Arik Air regrets any inconvenience the closure of the three airports may cause its esteemed customers.
"The airline hopes the issue between FAAN and the airport authorities will be resolved soonest," he said.