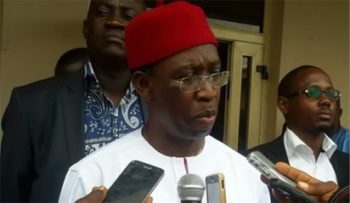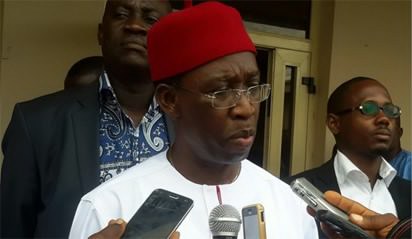 The Asagba of Asaba, Obi Prof. Chike Edozien, has lauded the Delta State Governor, Ifeanyi Okowa, for the massive construction work going on at the Asaba International Airport.
The monarch through his Council of Chiefs who went on an inspection tour of the airport on Thursday marvelled at the level of work done at the airport.
Godfrey Konwea who led the delegation said: "His Majesty, the Asagba who is currently on medical vacation asked us to inspect the airport.
"This is a great job that we are seeing here; we thank His Excellency, Governor Ifeanyi Okowa for what is happening here.
"Asaba people are peaceful and patient but that does not mean that we are weak. We have witnessed three democratically elected Governors in our state; this administration has not received half of the money others received but he has done very well."
"From what we have seen, the entire Asaba people and those residing in Asaba are grateful to Governor Okowa. We ask him to prepare for possibly, third term in office."
Commissioner for Information, Patrick Ukah, thanked the Asagba-in-Council for taking time to inspect the projects being executed, noting that the governor has created new towns and cities with the provision of infrastructure.
Special Project Director for the airport project, Hon. Austin Ayemidejor and the functional Permanent Secretary, Ministry of Works, Fred Edafiogor took members of the Asagba-in-Council through the 3.4 kilometres runway, fire service station, VIP Lounge, Terminal Building, among others.