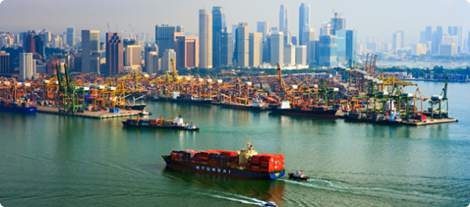 After China raised its security warning to the highest level for ships transiting the Straits of Malacca and Singapore (SOMS), the Maritime and Port Authority of Singapore (MPA) said it had not received any information on immediate threats to ships in the region.
Singapore noted it would maintain the current security level 1 as per the International Ship and Port Facility Security (ISPS) Code, adding that the country's security agencies would continue to be vigilant.
Regardless of the security level, all ships transiting the SOMS are advised to be vigilant and implement the relevant security measures, MPA elaborated.
The authority further said it would closely monitor the situation and provide updates to ships traversing the SOMS and Singapore registered ships.
China raised the security warning without providing a specific reason for the move, according to a July 3 report from Bloomberg.