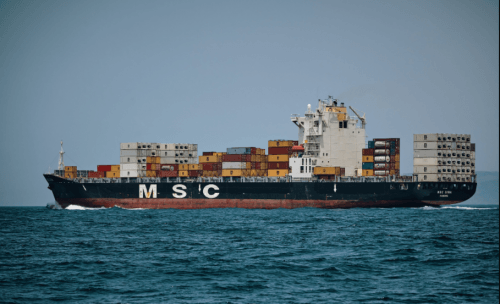 Swiss container shipping major MSC Mediterranean Shipping Company has reiterated its commitment to the environment after it was called out as one of the EU's top ten polluters.
Last week, the Brussels-based environmental NGO Transport & Environment said, referring to a new study, that MSC was responsible for about 11 million tons of CO2 emissions in 2018.
The NGO added that MSC would be the 8th biggest emitter in the bloc if shipping was part of the EU's emissions trading system.
Defending its position, MSC said it "is strongly committed to further reducing CO2 emissions and supporting longer term goals to fully decarbonise shipping."
The shipping company highlighted the fact it operates a green fleet and is investing in low-carbon technologies and extensive newbuild and retrofit programs to boost performance and minimize its environmental impact.
"MSC's fleet improvement program has resulted in a 13% reduction in CO2 emissions per transport work in 2015-18. Furthermore, the latest newbuilding additions to the fleet – led by MSC Gülsün, the largest container ship in the world – has introduced a new class of sustainable container shipping," the company claimed.
MSC said it supports reporting CO2 emissions transparently and precisely in the European Union (EU) Monitoring, Reporting and Verification (MRV) system.
"It is, however, vital that the raw data reported in the system are analysed accurately and take operational realities fully into account, to give a realistic picture of the related emissions," the company stressed.
MSC claims that the report published by T&E offers "an incomplete analysis" of these data and does not give an accurate picture of shipping emissions. 
MSC said it remains supportive of decarbonizing the industry, even as it recognized that some major breakthroughs, especially in fuel and propulsion technologies, are needed to shift the shipping industry towards a zero-carbon future.