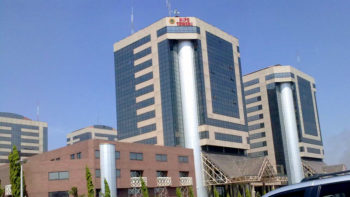 Many oil and gas companies operating in Nigeria shunned partnership deals with the research unit of the Nigerian National Petroleum Corporation (NNPC), due to negative perception about its work ethics, an official has said.
The Group General Manager, Research and Development of the NNPC, Bola Afolabi, who said this in Port Harcourt while briefing journalists, disclosed that the research unit of the oil corporation is manned by experts and professionals who can compete with their peers anywhere in the world.
Afolabi noted that this wrong perception had hindered many firms from partnering with the oil corporation, particularly its research unit.
"We are actually telling people what our capabilities are, what we can do," he said. But (the) orientation of people is that, 'Oh, they are government company'. We are changing that, we want people to know that we are capable. We are doing a lot, and everything starts from leadership.
"We have a great leadership in Abuja, from our GMD, (Dr.) Maikanti Bari and the COO, Ventures, (Dr.) Adeniran. These men are empowering us to go out. We are very proud that we have a leadership that has given us free hand to go out there and be the best we can be,'' Mr Afolabi said.
Afolabi explained further that Nigeria is blessed with some of the best brains in the world, adding that there are many of them at the research unit of the NNPC.
He pledged to "bring out the best from the professionals, towards positioning the unit on the path of sustainable growth and excellence."