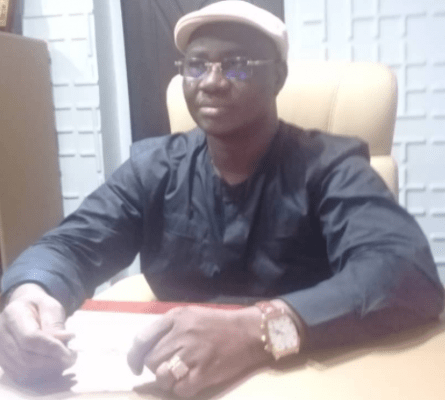 The President General, Maritime Workers Union of Nigeria (MWUN), Comrade Adewale Adeyanju, has commended terminal operators for implementing the Collective Bargaining Agreement (CBA) it signed with the union last year.
The agreement was signed between the Seaport Terminal Operators Association of Nigeria (STOAN) and MWUN to improve the welfare of dockworkers and ensure sustained industrial harmony.
Adeyanju, who spoke with SHIPS & PORTS recently at an event in Lagos, said the implementation of the CBA has been encouraging, as terminal operators have substantially complied with the agreement.
According to him, "The implementation of the NJIC agreement so far has been encouraging; I can say we have gotten 80 percent implementation. The dockworkers know their do's and don'ts on the NJIC and the areas we are having challenges is being handled internally in conjunction with the stakeholders.
"If the workers are not well paid, you would see it in their faces and with the NJIC that came into place; I don't think we have any problem," he said.
Adeyanju also decried the worsening Apapa gridlock, stressing that a permanent solution to the gridlock is the establishment of holding bay facilities for trucks.
He said, "The Presidential Task team cannot do beyond what they are doing on the gridlock. We should rather blame the shipping companies that are moving their empty containers into the terminal. If you don't have anything doing in the port, why are you bringing your empty containers to litter the roads? They are using our roads as garage where they park and stack containers.
"So we should apportion the blame to some of the shipping companies too because their empty containers should be stacked somewhere else, not inside the port. The issue of holding bays should be discussed by the Federal Government and with the terminal operators. I know there are efficient terminal operators who know their onions," he stated.