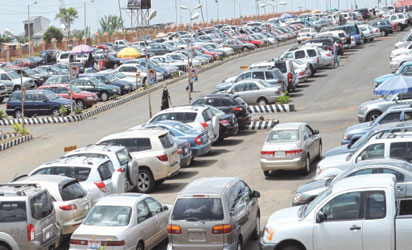 A former Director in charge of Policy and Planning, National Automotive Design and Development Council (NADDC), Mamudu Luqman, has dismissed claims by the Federal Government that the auto policy has been suspended, insisting that the policy is still in force and being implemented.
According to him, "The policy is still very much in force and we even have new assemblers that the government still issue license to and also renew old ones. There was no suspension at all because there was no circular to that effect.
"The auto policy that is in place is not a Nigerian policy, it is an ECOWAS policy, and so Nigeria cannot get up and say they have suspended it. It was negotiated with ECOWAS and not done in isolation."
Mamudu's revelation is coming weeks after auto dealers raised alarm that the Federal Government is yet to take any decisive step on reviewing the high Customs duty on imported vehicles, which came with the policy, even after the suspension announcement. The importers say they still pay 35 percent duty and 35 percent levy as stipulated under the controversial policy.
The Minister of Industry, Trade and Investment, Adeniyi Adebayo, who announced the suspension of the policy in October, had said that the Federal Government was already planning to send a fresh auto bill to the National Assembly that would contain the inputs of stakeholders, private sector operators and interests of Nigerians in a bid to achieve inclusive industrialization growth in vehicles manufacturing in Nigeria.
But speaking in an exclusive chat with SHIPS & PORTS, Mamudu decried the delay in the process of license issuance and renewal to vehicle manufacturers by NADDC, a development he attributed to bureaucratic process in the Federal Ministry of Finance and the Nigeria Customs Service.
He said, "The government should advise all the agencies responsible for issuing and renewing license to vehicle assemblers to expedite the process. It is too slow. A license that is valid for one year takes almost five months to renew. So by the time you renew it, five to seven months, you will now start running to go and renew it again. The process is too slow at NADDC, Federal Ministry of Finance and Customs with some of the processes becoming too many.
"If you want to renew a license, NADDC will insist that they want to visit the factory to see what they are doing, which is fair enough, although they are not suppose to do that because they are expected to be visiting those factories on a regular basis and not when assemblers are applying for renewal. They start gathering their team, which sometimes take up to two months. It will take them another long time to write the report coupled with all the bureaucracies in the Federal Ministry of Finance.
"When it gets to Customs again, they will also demand they want go to the factory again. The process should be streamlined and renewal should not even be one year, it should be two years. That has been a major problem."
Mamudu added that if the government is suspicious that some of the vehicle assemblers are not genuine as reason for delaying their licenses, the Customs should be able to checkmate the infractions by being vigilant at the port.