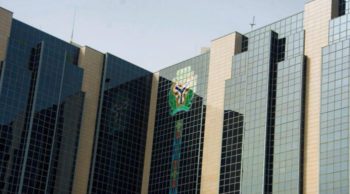 The National Association of Government Approved Freight Forwarders (NAGAFF) on Monday advised the Central Bank of Nigeria (CBN) to introduce more interventions that would further strengthen the naira.
National Publicity Secretary of the association, Stanley Ezenga, gave the advice in an interview  in Lagos.
He said the 13 per cent appreciation of the naira following the Feb. 20 CBN intervention was good news for the economy.
"Last week, we saw the naira appreciate to N445 from N520 against the US dollar following a new intervention by the CBN as laudable.
"NAGAFF sees the intervention, which include increased forex access to end users by supplying more dollars to banks and directing them to open sales outlets in major international airports, among others, as good steps.
"This is really great news and we at NAGAFF believe the apex bank deserves a pat on the back for this great work.
"However, we urge the bank to introduce more measures that will further strengthen the country`s currency," the NAGAFF spokesman said. He expressed doubts at suggestions that lifting forex ban on the importation of some 41 items would help the naira.
"What I am sure is the solution to this forex problem is to increase exports as a nation: If we export more and consume more of locally-made products, it will help a great deal.
"If you look at it critically, those 41 items on forex ban by the government are items with local alternatives or items that can be produced locally, if we get our strategies right.
"So, we at NAGAFF do not think Nigeria has to import everything to survive as a country," Ezenga said.
The 41 items banned include rice, cement, vegetables, processed meat, palm and vegetable oil, processed turkey and chicken, soaps and cosmetics, tomato paste, among others.