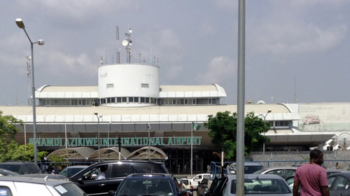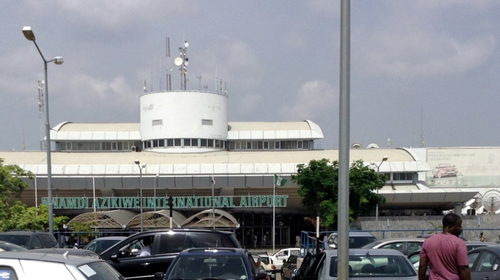 The Abuja chapter of the National Association of Government Approved Freight Forwarders of Nigeria, (NAGAFF), has written the Minister of Aviation, Hadi Sirika, to complain over what it described as sudden disappearance of banking institutions from Nnamdi Azikiwe International Airport (NAIA), Abuja.
The Association noted in the letter that it is worrisome that only one bank is presently operating within the premises of the Airport, a situation which it noted is affecting clearance of cargo and others businesses in NAIA.
"It's sad to say that Nnamdi Azikiwe International Airport, Abuja has only one bank operating within its premises. The association sees this as grossly inadequate taking cognizance of customers demand and achieving the Federal government policy of 24 hours cargo clearance possible," NAGAFF said in the letter signed by Comrade Sani Balogun on behalf of the Abuja chapter Chairman.
The Association said the delay caused by lack of adequate number of financial institution within the Airport is also creating room for avoidable demurrage, thereby increasing the cost of doing business through the aviation facility.
The Association also said residents of housing estates in communities near the Airport are also finding it difficult to carry out financial transactions because of the situation.
NAGAFF therefore appeal to the Minister to accommodate more banks within the Airport to enable more custom duty collection points and to facilitate better environment for trading and investment.