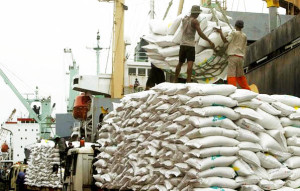 An economist, Prof. Uche Uwaleke, has advised Nigerians to import less to sustain the appreciation of the naira at the foreign exchange market.
Uwaleke, who is an Associate Professor and Head, Banking and Finance Department, Nasarawa State University Keffi, gave the advice in an interview in Abuja on Thursday.
" I expect a reduction in imported inflation and a general increase in the tempo of economic activities following the increase in reserves and appreciation of the naira in the parallel market,'' he said.
Uwaleke said the new foreign exchange measures by the Central Bank of Nigeria (CBN) were mainly designed to ease access to foreign exchange at the official window and reduce pressure on the shallow parallel market.
He said the measures would ultimately close the wide gap between the official and parallel market rates and in turn discourage round tripping and rent seeking.
Uwaleke said the increased supply of foreign exchange by the CBN was made possible by the accretion witnessed in foreign exchange reserves in recent time.
"Its sustainability will depend on continuing favourable conditions in the international oil market with regard to oil price.
"It will also depend on the sustenance of the current relative peace in the Niger Delta region which has enabled improved production,'' he said.
The Acting Director, Corporate Communications in CBN, Isaac Okorafor, on Tuesday said that the apex bank had injected another 100 million dollars into the interbank foreign exchange market.
Okorafor said the fresh injection by the apex bank brought the amount so far pumped into the interbank market in the last two weeks to 1.14 billion dollars for both forwards and invisibles.