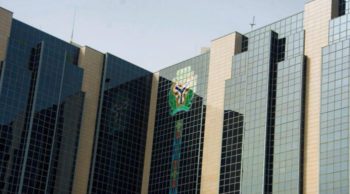 The Nigerian naira traded at about 400 to the dollar in deals for investors on Monday, traders said, two weeks after the central bank allowed investor trade in the currency at market-determined rates.
Trading sources said investors were demanding rates above 400 naira per dollar while locals were quoting rates as low as 350.
The sources said traders held a conference call last Friday with market regulator FMDQ OTC Securities Exchange to discuss the wide range of quotes on the naira for investors, although the meeting did not produce any resolutions.
FMDQ provides daily opening and closing quotes on the naira.
Traders, worried about illiquidity in the currency market despite making the exchange rate market-determined for investors, said no resolution was reached at the meeting.
"We have done deals around 400 levels," one trader said. "Some of the offshores are insisting on 400."
The central bank said in April it would allow investors to trade the naira at market-determined rates, a move intended to improve the dollar supply and attract foreign investors who bolted from Nigeria at the start of the latest currency crisis.
The move introduced yet another exchange rate to the five existing ones. Still, analysts doubted it would enough to draw more hard currency into Africa's biggest economy.
Investors have questioned the over-the-phone trading system for lack of price discovery and transparency.
The bank says it has used the multiple exchange rate system to eliminate "frivolous demand" for foreign currency but critics disagree, saying that the convoluted system masks pressure on the naira as the regulator tries to avoid a devaluation.
The central bank has been selling dollars aggressively on the forward market with only tiny volumes on the spot market, using those sales to influence the naira's official value in a bid to narrow the currency spread with black market rates.
On Monday it offered $100 million in forwards.
The naira was quoted at 381.11 per dollar for investors on Monday, data from FMDQ showed. The official market rate was 305.20 and the black market rate 391.