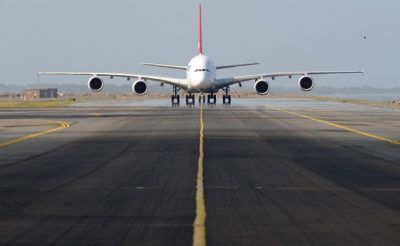 The Nasarawa State airport project will be completed in May 2019, Project Site Engineer, Odeh Okopi, has said.
Okopi made the disclosure when the Nasarawa State House of Assembly (NSHA) made an on-the-spot assessment of the level of work at the airport, situated in Lafia, the state capital.
He said work on the control towers, terminal building and runway have been completed already.
Speaker of the NSHA, Alhaji Ibrahim Balarabe-Abdullahi, who led members of the House on the oversight visit, said, "the oversight visit was part of the House's constitutional responsibilities in ensuring that the right thing is done by the executive."
He said the construction of the airport by the state government would boost the economy, create more employment opportunities and boost the social status of the people of the state.