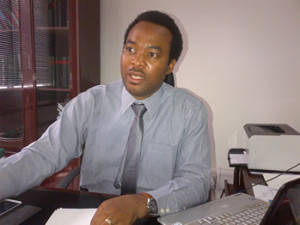 By John Omoaka  
A maritime lawyer, Emeka Akabogu has said that the Nigerian Navy has the right to ask for powers to prosecute. 
"The Navy is within its rights to ask for powers of prosecution. Several other bodies including NIMASA have made such requests in the past as a means of increasing the speed and efficiency of prosecution. As it currently stands, all prosecution has to be initiated by Attorney General of the Federation or States, who often seem to be overburdened.
"In addition, some offences need specialist knowledge for effective prosecution which is not always available. NDLEA for instance and EFCC both have powers to prosecute, even though they liaise with the office of the Attorney General," Akabogu said during a chat with SHIPS & PORTS DAILY.
The lawyer however said that the power to prosecute may not necessarily translate to conviction for maritime crimes.
He said, "If they are granted the power, the suspects will still be prosecuted in civil courts under constitutional provisions. Grant of bail is constitutional and is intricately related to the presumption of innocence until proven guilty,
except where the offence is not bail-able." 
"The power to prosecute wll have to be exercised responsibly. As it is, the Navy has not always shown the kind of responsibility and circumspection in the face of the law that is expected. They have been reported to regularly detain vessels without resorting to due process and in some occasions even despite orders of the court.
"If powers of prosecution are to be given to them therefore, clear regulations on the use of those powers must be in place to ensure the reasonable and responsible exercise of the powers," he said.
The Nigerian Navy recently appealed to the National Assembly to initiate laws that would enable it prosecute arrested criminals, instead of handing the suspects over to sister security agencies.