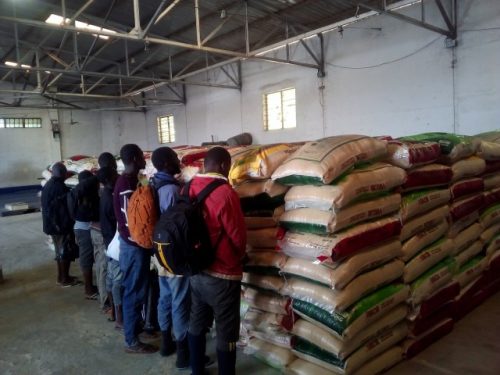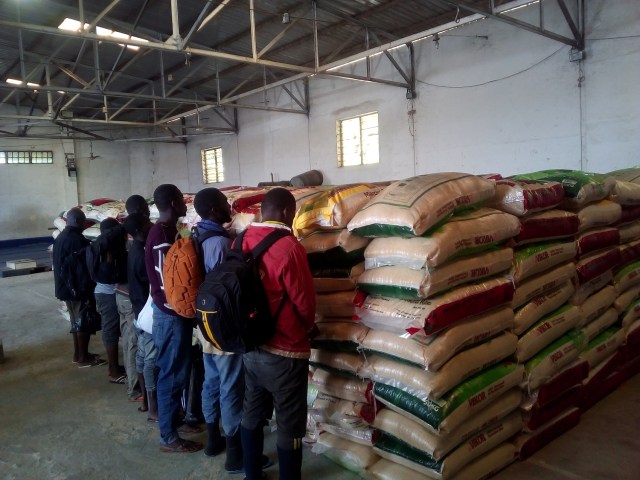 Officers of the Nigerian Navy Ship, NNS Victory have arrested seven suspects with 1,221 bags of smuggled rice valued at N34 million.
The rice was being smuggled from Cameroon to Akwa Ibom State when the wooden boat conveying it was intercepted.
Suspects arrested in connection with the seizure were Austine Ataejit, Napoleon Sanamy, Daniel Effiong Bassey, Inioyekenimi Sanugba, Bright Bassey Okon, Victory Edet Ita, and Nathaniel Jonathan.
While handing over the items and the suspects to the Nigeria Customs Service, the Commander of NNS Victory, Navy Commodore Vincent Okeke said, "These items were seized on the 26 of October offshore Ibaka while the vessel was transporting it from Cameroon to Akwa Ibom State. The wooden boat was arrested by our men and brought to the base. On getting to the base we recovered 1,221 bags of foreign parboiled rice.
"You will recall that we have arrested 87 suspects and made several seizures in the past, about 18 of them, since January worth over N300 million. Based on the confessions of the latest suspects, we knew they were heading to Akwa Ibom State. They even gave us the name of the owner of the goods and we have gone after him.
"This particular arrest is worth about N34 million. It is believed that it will serve as yet another deterrent to smugglers and similar elements in our waters. Seven suspects were arrested, all of them Nigerians.
"The smugglers are not relenting because the total closure of maritime and land borders is making them try harder, but the harder they try, the harder we get them. The border closure has made the smugglers increase the number of bags of rice conveyed in a boat. Usually, it was less than 500 bags per boat but this time we have 1,200.
"We will continue to deploy our boats, make use of the maritime domain awareness facilities that cover our waters 24/7. They will surely not be able to beat us.
"My advice to those who want to engage in the business is that it is a dangerous business. It harms the national economy. It destroys our farmers' efforts. I will advise them to stay away. If they continue, they will continue to lose their money and they will be severely punished after being prosecuted by the prosecuting agencies."
A Chief Superintendent of Customs, Sanusi Barade, who is also in charge of Border Drill comprising all security agencies, received the items and suspects on behalf of the Nigeria Customs Service.
Copyright Ships & Ports Ltd. Permission to use quotations from this article is granted subject to appropriate credit given to www.shipsandports.com.ng as the source.