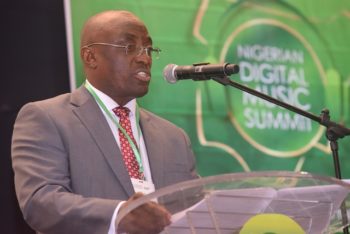 By Shulammite 'Foyeku 
The Nigerian Copyright Commission (NCC) said it did not record any seizure of pirated works in 2017; a development it blamed on the refusal of customs operatives at the ports to gets its approval before Copyright protected works are released.
Zonal Manager, NCC, Lagos office, Obi Ezeilo who spoke in a chat with SHIPS & PORTS DAILY in Lagos, said some of the pirated works it seized in the past were majorly based on intelligence.
He said, "We actually did not seize a container in 2017 because ordinarily, Customs were expected to request every importer of any goods that is copyright protected to get a letter from us before it is cleared. A number of people come to us but I'm not sure it is all of them that do come because we are not in the port.
"It is either customs refuse to clear and request us to approve before they clear or we get intelligent from outside owners to be able to track a container that is carrying pirated goods. We still do inspection but that is only when we are invited by customs because we are not at the port.
"Ordinarily, they (Customs) are not supposed to clear any container that is carrying things like books or CDs unless we write to them. So the right owners who are aware of this are the ones who normally invite us once the container is positioned.
"From experience in the past, Customs don't invite us. Most times we seize when we gather intelligence and we are able to narrow the container and inform Customs that they should not release until we inspect. Even intelligence costs money because we rely on right owners as they are the people in market."
Ezeilo said to help check incidences of piracy at all entry points of the country, there is need for Customs to ensure that no container carrying copyright protected works leaves the port without clearance from the commission.
He expressed hope that the recent Memorandum of Understanding (MoU) signed by NCC and Customs will foster a cordial working relationship between the two agencies to help fight piracy in the country.    
Copyright Ships & Ports Ltd. Permission to use quotations from this article is granted subject to appropriate credit given to www.shipsandports.com.ng as the source.