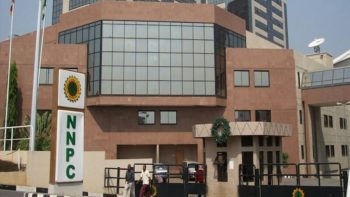 The Nigerian National Petroleum Corporation (NNPC) on Monday said that the fire incident at its depot at Pogo Village in Paikoro Local Government Area in Niger State will not affect supply of petroleum products to the state.
The Managing Director of Nigerian Pipeline and Storage Company, Luke Anele, gave the assurance in a chat with journalists at the NNPC in Minna on Monday.
The state oil company said that there was no cause for alarm, adding that the situation had been brought under control.
Anele said that the NNPC would, in the interim, embark on the evacuation of the spills to ensure the safety of the environment.
According to him, NNPC has commenced a spot assessment to ascertain the level of damage caused by the explosion.
He did not rule out the possibility of failure in the system but dispelled the rumour making the rounds that the problem was caused by lack of maintenance.
Anele also reiterated that the company would continue to ensure constant checks of the facility to forestall such an incident.
He said, "Though no life was lost in the incident, we will soon commence the rehabilitation of the tank that was gutted by fire to put it back to use."