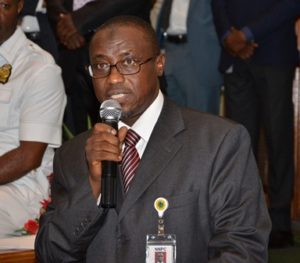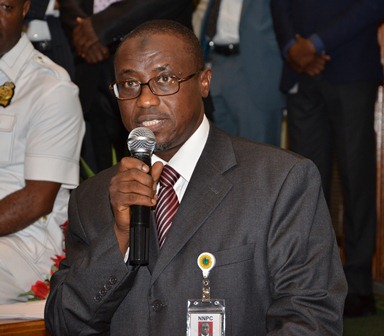 The House of Representatives Ad-hoc Committee on Review of Pump Price of Petroleum Products, yesterday, summoned Group Managing Director of Nigerian National Petroleum Corporations, NNPC, Dr. Maikanti Baru; Chief of Naval Staff, Vice Admiral Ibok-Ete Ekwe Ibas and Managing Director of Lubcon Oil to appear before it April 7 to explain issues concerning foreign exchange claims and lifting of crude oil by some companies not qualified to do so.
The Nnanna Igbokwe-led adhoc committee also accused some of the oil companies operating in the country of sabotaging the economy by not remitting the appropriate funds to the relevant agencies.
The committee also queried the qualification of a South African oil company, Petrocan, of lifting crude oil in Nigeria when it didn't have a refinery, which is one of the prerequisites to participate in oil lifting.
Speaking after hearing some of the oil companies that appeared in the investigative hearing, Chairman of the Committee, Nnanna Igbokwe, summoned NNPC GMD to appear on the stated date to explain the total indebtedness of Aieto oil company and why names of some oil companies that had no business in downstream participated in crude lifting.
Igbokwe explained that it had been identified that some oil companies that had nothing to do with the downstream sector were given allocation to lift crude.