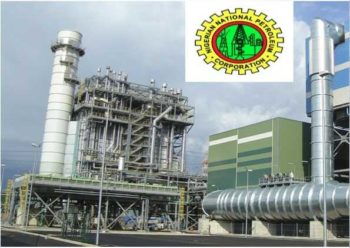 Pipelines and Product Marketing Company (PPMC) realised ₦N160.76 billion from the sale of refined petroleum or white products in December 2016, far above the N145.47 billion collected in November.
This comes as Nigeria also exported about 597.207 million barrels of crude oil between February and November 2016, according to the Nigerian National Petroleum Corporation (NNPC).
December is usually a peak period because it marks the Yuletide season, which is characterised by higher demand for all types of produts. But while December sales maybe higher, it is little compared to the value the country would have derived from the sale of its crude, which is sold for cheap and imported at higher costs from refined products.
According to the NNPC crude oil export destination report released recently, Indian imported 127.1 million barrels of crude within the period under review, making it Nigeria's favourite export destination. Spain imported over 54 million barrels and Netherlands 40.7 million barrels.
North America's crude oil import from Nigeria increased from 5.9 million barrels in October to 13.1 million barrels in November 2016. The North America countries, which include Canada, Panama and United States Atlantic Coast, imported a total of 111 million daily between January and November 2016.
With regard to the sale of white products, NNPC put the total revenues generated last year at N1.3 trillion, where Premium Motor Spirit (PMS) contributed about 87.67 per cent of the revenues collected with a value of N1.2 trillion.
It disclosed that production of PMS and Dual Purpose Kerosene (DPK) by the domestic refineries in December 2016 amounted to 123.18 million litres compared to 191.75 million litres in November 2016.
Overall, NNPC said about 722.94 million litres of white products were supplied into the country through the Direct Sales Direct Purchase (DSDP) arrangements where 1,003.28 million litres was supplied in November 2016; and 683.15 million litres of PMS and 39.79 million litres of DPK were supplied through DSDP in December 2016.
Dwelling on the performance of the refineries, it stated: "For the month of December 2016, the three refineries produced 121,555 metric tonnes (mt) of finished Petroleum Products out of 141,998mt of crude processed at a combined capacity utilisation of 7.55 per cent compared to 12.78 per cent combined capacity utilisation achieved in the month of November 2016.
"The adverse performance was due to crude pipeline vandalism in the Niger Delta region coupled with on-going refineries revamp; however the three refineries continued to operate at minimal capacity. Only PHRC processed crude during the month."