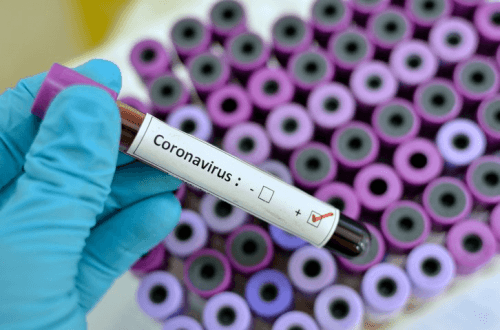 Nigeria on Thursday recorded 14 new cases of the deadly coronavirus disease (covid-19), raising the total number from 51 to 65.
The Nigeria Centre for Disease Control (NCDC) announced this via its Twitter handle on Thursday night.
It said 12 of the new cases are in Lagos while two are in Abuja.
The centre said six of the new cases were detected on a vessel, while three are returning travellers and two, a close contact of a confirmed case.
However, it did not disclose the type or location of the "vessel". 
The latest data shows Lagos still has the highest number of infections with 44 reported cases, while Abuja and Ogun have 11 and three cases respectively.
Ekiti, Oyo, Edo, Osun and Rivers all have one coronavirus patient each, while Bauchi has two.
Nigeria's only casualty from the disease so far is Suleiman Achimugu, former managing director of the Petroleum Products Marketing Company (PPMC), who died on Monday.
Globally, the virus has infected 522,830 persons and killed 23,621 people while 123,300 have reportedly recovered.