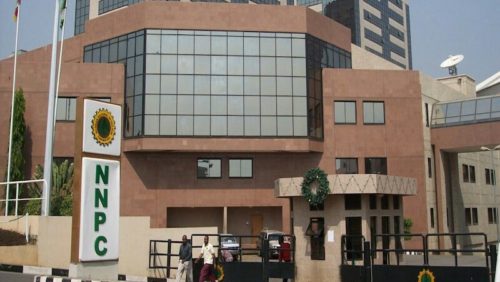 The Nigerian National Petroleum Corporation (NNPC) has said it earned $470 million from crude oil and gas sold to the international market in August this year.
The amount is an increase of about $78 million in relation to July oil and gas export figures of $391.91 million.
The state oil company in its Monthly Financial and Operations Report for August 2018 released yesterday indicated that crude oil export sales contributed $337.62 million which represents 71.83 percent of the dollar transactions compared with $283.43 million contributed in the previous month.
The report states that export gas sales during the period under review amounted to $132.38 million.
It added that the August 2017 to August 2018 crude oil and gas transactions involved crude oil and gas export valued at $5.26 billion.
According to the report, based on the sales figure, a total export receipt of $450.24 million was recorded in August 2018 as receipt against $382.65 million in July 2018.
The report said contribution from crude oil during the period amounted to $336.43 million, while gas and miscellaneous receipt stood at $101.33 million and $12.48 million respectively.
A further breakdown of the figures showed that out of the export receipts, $142.31 million was remitted to the Federation Account, while $307.93 million was remitted to fund the joint venture (JV) cost recovery for the month of August to guarantee current and future production.
Total export crude oil and gas receipt for the period August 2017 to August 2018 stood at $5.23 billion out of which $3.74 billion was transferred to JV Cash Call as first line charge and the balance of $1.49 billion paid into the Federation Account.
The August 2018 NNPC Financial and Operations Report is the 37th in the series.