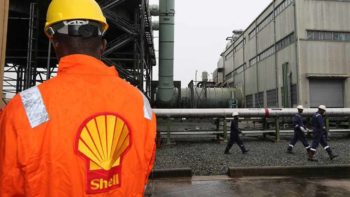 Global oil giant, Royal Dutch Shell Plc, said on Tuesday that it paid $3.638bn to the Nigerian government last year for its activities in the country.
Nigeria's revenue from the oil major was the highest out of the 31 countries to which Shell made payments last year.
Shell, in its 'Report on Payments to Governments for the Year 2016' released on Monday, said it paid $2.172bn to the Nigerian National Petroleum Corporation as production entitlement.
The oil major said $1.18bn was paid to the Federal Inland Revenue Service as taxes, $160.71m and $239,189 to the Department of Petroleum Resources as royalties and fees, respectively, and $125.14m to the Niger Delta Development Commission as fees.
A total of $2.67bn was paid to Malaysia, the second biggest recipient of revenue from Shell, according to the report.
Shell said it paid $2.53bn, $1.61bn and $1.07bn to Norway, Iraq and Oman, respectively last year.
It stated that it paid more than $55.6bn in 2016 to governments of Qatar, India, the United Kingdom, the United States and Brazil.
The report, which was prepared in accordance with the UK's Reports on Payments to Governments Regulations, 2014 (as amended in December 2015), is the second issued by Shell under such regulations.
The oil major stated, "Tax binds governments, communities and businesses together. Revenue transparency provides citizens with important information to hold their government representatives accountable and to advance good governance. Shell is committed to transparency as it builds trust. Trust is essential for a company that operates in our line of business, reflecting our core values of honesty, integrity and respect for people.
"By fulfilling the mandatory disclosures in line with the new UK legislative requirements, we demonstrate that extraction of natural resources can lead to the opportunity of government revenue, economic growth and social development.
"We do not tolerate the direct or indirect offer, payment, solicitation or acceptance of bribes in any form."