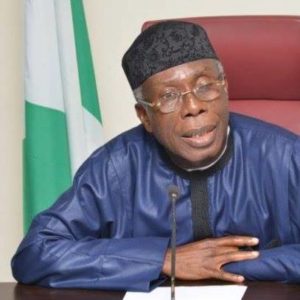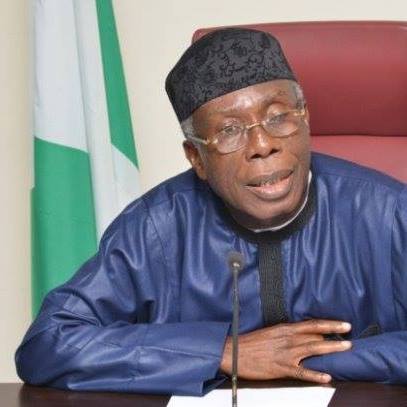 By Patience Danjuma 
The importation of rice into Nigeria dropped by 88.4 per cent in one year, the Federal Government announced on Friday.
It stated that rice importation dropped from 500,000 metric tonnes imported in 2015 to 58,000MT in 2016.
The Minister of Agriculture and Rural Development, Chief Audu Ogbeh, disclosed this to delegates who participated at the Nigeria Agricultural Joint Sector Review in Abuja.
In his speech, which was read by the ministry's Director, Planning and Policy Coordination, Auwal Mai-Dabino, the minister said, "As part of government's commitments towards reforming the sector for better results, the National Agricultural Land Development Authority and the three universities of agriculture have been restored back to the ministry.
"Steps have been taken toward recapitalisation of the Bank of Agriculture and provision of available sulphate to fertiliser blending plants. These efforts have led to the reduction of rice importation from 500,000MT in 2015 to 58,000MT in 2016, and increased the volume of production through the Anchor Borrowers' Programme."
On the purpose of the joint sector review, Ogbeh said it was to assess the progress made in policy implementation in Nigeria's agricultural sector with respect to the Malabo Declaration under the context of Comprehensive Africa Agriculture Development Programme, Agricultural Promotion Policy and other existing policies, programmes and projects across the country.
"The review period is 2015 to 2016 and all stakeholders are expected to be part of the process. That is why all of you have been invited," he told the delegates and stakeholders who were drawn from all the states of the federation.
The minister stated that in line with the Federal Government's Economic Recovery and Growth Plan, and the Medium Term Expenditure Framework, the Federal Ministry of Agriculture and Rural Development recently identified 10 prioritised projects that would double productivity and improve access to export markets in a sustainable manner.
Ogbeh said, "The present administration will continue to partner and collaborate with all stakeholders through the joint sector review for a realistic and transparent assessment of the performance and results of the sector.
"I believe this will assist the government in setting sector policy and priorities, and serve as management and policy support tool for inclusive stakeholder planning, programming, budget preparation/execution, monitoring and evaluation.
Copyright Ships & Ports Ltd. Permission to use quotations from this article is granted subject to appropriate credit given to www.shipsandports.com.ng as the source.