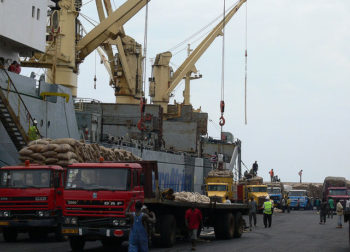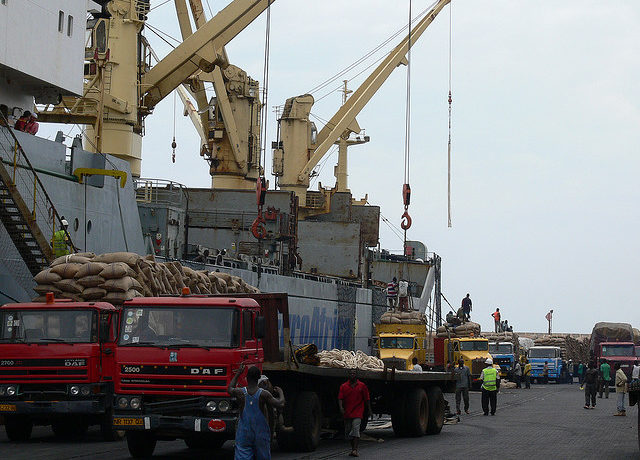 The Nigerian Economic Summit Group (NESG) has given an insight into why Nigeria experienced trade deficit of N290 billion in 2016, even as it projected that the economy will experience a Gross Domestic Product (GDP) growth rate of 0.6 per cent.
Speaking during the 21st Annual General Meeting of the NESG, chairman of the Group,  Kyari Bukar, said that the lower crude oil prices and inability of the country to finance its rising import bills in the face of plummeting non-oil export led Nigeria's trade balance to a deficit of N290 billion while balance of payment deficit climbed to N1.8 trillion in the third quarter of 2016.
Bukar hinted that aside from the foreign exchange crisis, the inability of government to respond swiftly and appropriately to economic challenges worsened the situation.
"For instance, the delayed passage of the 2016 budget and cloudy policy direction increased the level of uncertainty in the business environment. This also resulted in a decline in foreign direct investments which closed below $1 billion in the year. Major economic sectors such as construction, manufacturing and oil and gas also contracted by six percent, four percent and 14 percent respectively in the year."
"In terms of competitiveness, Nigeria fell three places to 127th in the 2016- 2017 World Economic Forum Global Competitiveness Rankings. According to the GCR report, the five most problematic factors for doing business in Nigeria are inadequate supply of infrastructure, corruption, access to financing, foreign currency regulations and policy instability."
Bukar expressed confidence that the year 2017 will witness GDP growth even as he prayed for sustained peace in the Niger Delta to guarantee improvement in government revenue which is crucial for payment of salaries and infrastructure development.
On his part, the Chief Executive Officer of NESG, Laoye Jaiyeola disclosed that NESG has been working rigorously to support government's policy response to the foreign exchange crisis and its negative impact on manufacturing, and economic activities in general.
"There is need for all hands to be on deck. In particular, there is an important complementary role that the private sector needs to play in order for us to stem the tide of decline. Let me use this opportunity to reiterate NESG's commitment to remain at the fore of advocacy and intervention on all issues regarding the adoption of policies conducive for good governance and sustainable private sector led economic development in 2017."
Copyright Ships & Ports Ltd. Permission to use quotations from this article is granted subject to appropriate credit given to www.shipsandports.com.ng as the source.