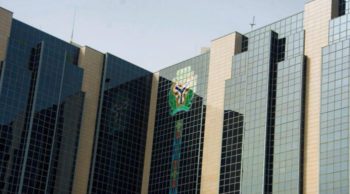 Nigeria's foreign exchange reserves had risen to an almost three-month high of $30.74 billion by July 27, latest Central Bank of Nigeria (CBN) data showed on Monday.
Nigeria's dollar reserves grew 1.62 percent from a month earlier. The bank did not provide a reason for the increase.
Reserves have risen 17.24 percent from a year earlier, partly due to increases in the production and price of crude oil, Nigeria's mainstay, and to offshore investment inflows into its financial markets.
Governor Godwin Emefiele, speaking after the central bank's policy meeting last week, said improved foreign exchange management and growing interest from offshore investors were boosting dollar liquidity on the currency market.
He said total inflows into Africa's biggest economy in June rose by 35.41 percent from a month earlier, lifting foreign reserves.
Reserves stood at $26.09 billion at the start of the year, but are far off a peak of $64 billion hit in August 2008.