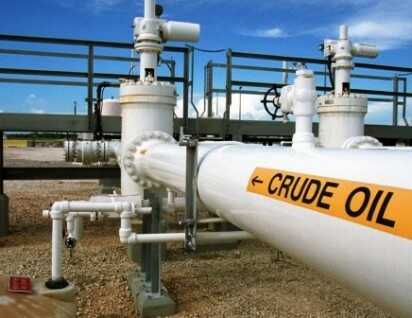 Nigeria lost 27.1 million barrels of crude oil produced in 2015 despite huge expenses on industry security, the Nigeria Extractive Industries Transparency Initiative (NEITI) has revealed.
Added to the $25 million worth of crude that the Pipelines and Product Management Company (PPMC) reported as lost, the total comes to $1.45 billion for that year alone.
Losses are usually attributed to militant attacks, outright theft and other leakages.
The extent of losses in the year was contained in the NEITI 2015 Oil and Gas Industry Audit Report which was released on Friday.
The report said: "The volume of crude oil declared lost to theft by 18 operators in 2015 was 27.1 million barrels. Though this amounted to only 3.5% of total oil production, the loss was valued at $1.4 billion. PPMC also declared loss of crude worth $25 million, bringing the total declared losses to $1.45 billion.
"Also, PPMC declared losing products worth N56.4 billion, broken down as follows: N52 billion for losses on petrol, N3.8 billion for losses on diesel, and N123 million for losses on kerosene. Deferred production on account of sabotage or repairs came to 57 million barrels."
To address the issue of losses, NEITI reiterated its call for effective and adequate metering infrastructure and enhanced security of our oil and gas assets.
Waziri Adio, the executive secretary of NEITI, said beyond providing a snapshot of what transpired in 2015, "this report reveals money to be recovered, leakages to be blocked, and urgent reforms to be undertaken… The most critical take-away is the need to expedite, expand and sustain reforms in this still critical sector of national life".
According to NEITI, oil and gas revenues plunged from $54.5 billion in 2014 to $24.8 billion in 2015, while the country's oil production fell from 798 million barrels in 2014 to 776 million barrels in 2015.
The total outstanding revenue from the sector as at 2015, it said, was $3.7 billion and N80 billion, "while losses incurred stood at $2.2 billion and N60 billion, and unreconciled revenues amounted to N317 billion".
The report shows that Nigeria suffered a 54.6% decline in oil revenues but only a slight 2.7% fall in oil production.
"This was due to drastic reduction in the unit price of crude oil in the global market," the report said.
The yearly average price of crude oil per barrel tumbled from $101.91 in 2014 to $52.16 in 2015.
Copyright Ships & Ports Ltd. Permission to use quotations from this article is granted subject to appropriate credit given to www.shipsandports.com.ng as the source.