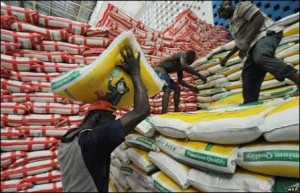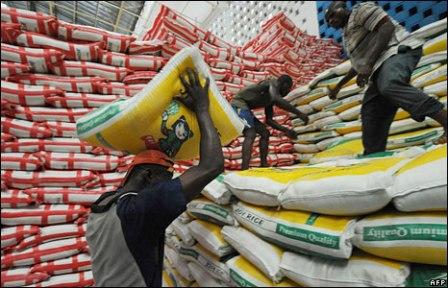 Deputy Director-General at the Vietnam Ministry of Industry and Trade, Ngo Hoan, on Monday announced the Vietnamese government's plan to facilitate rice exportation to Nigeria.
Ngo told said on the sidelines of a Vietnam/Nigeria Business Forum in Lagos that his government and the Nigerian authorities were already discussing the proposal.
The Ministry's deputy director-general of South West Asia and Africa Market Department said that more Vietnamese companies were becoming interested in Nigeria's big market for their products.
"The Vietnamese government is currently working on improving the legal framework for strengthening business cooperation between Nigeria and Vietnam.
"More importantly, we are currently working on the possibility of signing a Memorandum of Understanding (MoU) with Nigeria on rice trade into the Nigerian markets.
"If this MoU is signed, Vietnam hopes to become the stable supplier of rice at reasonable prices to Nigerians," he said.
Ngo said that the Vietnamese government had already signed such rice supply MoUs with the Philippines and many African countries.
The Vietnamese government official said that he led a delegation of 18 Vietnamese companies to Lagos for the companies to study the Nigerian market and interact with the Nigerian business community.
"This delegation of 18 Vietnamese companies to Lagos is meant to facilitate trade transactions between Nigeria and Vietnam in the years ahead.
"We need to organise more frequently, many more of such different trade delegations between our two countries in the future," he added.
Copyright Ships & Ports Ltd. Permission to use quotations from this article is granted subject to appropriate credit given to www.shipsandports.com.ng as the source.