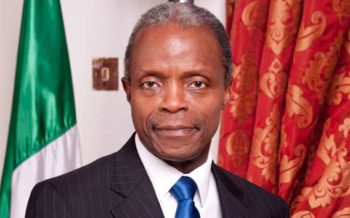 Nigeria needs to offer work for illegal refiners in the Niger Delta to help achieve peace there, Acting President Yemi Osinbajo said on Tuesday.
"Our approach to that is that we must engage them (illegal refiners) by establishing modular refineries so that they can participate in legal refineries," he said during a visit to Rivers state, part of the Delta region.
"We have recognised that young men must be properly engaged," he said.
Osinbajo said that the Federal Government will continue with the amnesty programme in spite of suggestions to end it, adding that more commitment had been made toward the programme than ever before.