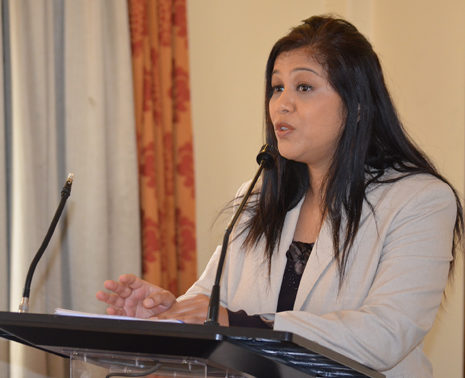 The Director of Africa and Middle East Trade and Investment in South  Africa,Seema Sardha,on Tuesday said that her delegation was in Nigeria  to promote closer ties with the country.
Sardha, who led a delegation of 20 South Africans to Lagos, told  newsmen in Lagos that the South African government would continue to  see Nigeria as a strong partner.
The director at the South African Department of Trade and Industry  said that it was imperative for Nigeria and South Africa to close  ranks to boost the continent's socio-economic development.
"Nigeria, for us is actually our largest partner. We are hoping that  in this particular mission, we would be able to further consolidate on  our trade ties.
"We believe that we need to have more sustainable trade, and that we  need to balance our trade this year and in the years ahead.
"We are already approaching more South African companies to come into  Nigeria, and set up more businesses in Lagos, as the Center of  Excellence.
"We strongly believe that is the only way Nigeria and South Africa can  jointly grow the continent, and grow the value addition in the chain  that we really need,'' she said.
According to her, there are currently about 120 South African  companies spread across Nigeria.
The South African official also announced plans by more ICT companies  from her country to increase their investment in the country.
Sardha said that the visit had afforded her and members of the  delegation to visit the Lekki Free Trade Zone, and interact with  relevant Nigerian government agencies and other stakeholders.
She said the South African Department of Trade and Industry had the  strategic objective to facilitate transformation of the economy to  promote industrial development, investment, competitiveness and  employment creation.
The Director said the department also had the objective of building  mutually beneficial regional and global relations, to advance South  African's trade, industrial policy and economic development objectives.