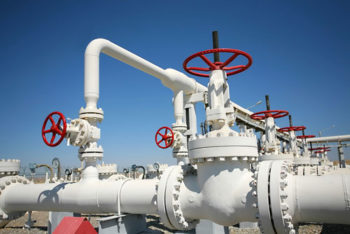 The Managing Director, IronWeaver Ltd., Ada Obua, said that the company would be saving Nigeria $380m annually when it starts the production of flow-control equipment known as valves by the country by the first quarter of 2018.P
Obua said on Wednesday in Lagos that this was to stop the importation of flow-control equipment into the country.
She said that the firm would be operating from its facilities located in Ukwa, Abia.
She said that the company's proposed products would include centrifugal pumps, electrical submersible pumps, water injection pumps and helicoaxial pumps.
The company would also be producing air-operated double diaphragm pumps and gas-operated double diaphragm pumps, she said.
Obua said that by manufacturing them locally, the country would be conserving huge foreign currency as it imports no less than $380 million worth of flow-control equipment yearly.
She said that the company would be the first firm to offer such services when it starts operation.
The managing director said that IronWeaver would be servicing engineering, procurement and construction companies and International Oil companies with its products for tendered projects.
"When we commence operations, IronWeaver will be the sole local manufacturer of valves in Nigeria.
"Demand for our products is strong as Nigeria imports over $380 million worth of valves annually.
"That number will increase by 2018 with many big companies exploring the backlog of liquid fuels and gas projects.''
She said that this would strengthen the policy of the Nigerian Content Development and Monitoring Board which says that 60 percent of project valves be sourced from local manufacturers.
"This still remains in force, she said.
Obua also said that the firm would focus on growing the business profitability and cultivating strong partnerships with its customers.
This would be achieved by supplying reliable products to its customers; maintaining an ethical, safe and rewarding workplace for its employees.
Obua said, "Our growth will be driven by deployment of industry-standard technology and best operating practices to achieve high operational excellence.
"We will also ensure expansion of our product portfolio over time."
She said that the firm would also be involved coverage of pumps and related instrumentation within and after sales' support services.
"The company will be the only supplier in Nigeria to run its entire machinery and assembly manufacturing process in the country,'' she said.