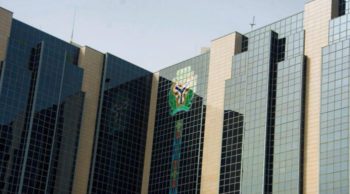 Nigeria is finally down to what seems likes just two exchange rates; one is the official central bank rate of 305 per dollar, while the other is between 360 to 365 at the interbank and parallel market.
Monetary policy officials unified some of their multiple exchange rates as they directed currency dealers to quote naira levels used in actual trades for August.
The move, according to Bloomberg, is "to entice back bond investors who fled in 2014 and 2015 as oil prices collapsed and the central bank tightened capital controls".
Since the CBN introduced the investors window known as Nafex in April, banks have been trading but were not allowed to publish their trades.
In August however, the FMDQ OTC Securities Exchange, asked banks to start quoting Nafex rates, effectively merging that market with the main interbank one.
According to Bloomberg, "the move immediately weakened the naira's interbank price 14 percent to about 365 per dollar, knocking $6.5 billion off the stock market's value".
David Cowan, an Africa economist at New York-based Citigroup Inc., the world's biggest foreign-exchange trader, called it a "devaluation by stealth."
For foreign investors not already using Nafex, it made naira assets a lot cheaper. And even for those that were, it boosted transparency and allowed them to see live quotes on their screens for the first time.
"It has clearly put investors more at ease," Joe Delvaux, a money manager at Duet Asset Management in London, which oversees about $500 million of African bonds and stocks and started buying naira debt again this month, told Bloomberg.
"Foreign currency trading volumes have already picked up and analysts are more and more inclined to recommend local-currency debt."
The central bank still has an official rate of the naira at 305 per dollar, which it uses to provide cheap dollars for some government transactions as well as fuel importers.
Diana Amoa, a co-manager of JPMorgan Asset Management's $2.8 billion emerging-markets local-currency debt fund in London, also said Nigeria "is less compelling as a frontier market".
"Ideally, the central bank needs to move to a unified exchange system and let the currency levels settle at the point where there is a clearing up of the foreign currency backlog."
President Muhammadu Buhari and CBN's Godwin Emefiele have long stood firm against the devaluation of the naira which seem the only way to unify the forex rates in the country.
The 2018 budget is premised on the N305 per dollar rate, which shows the government is willing to go all the way through 2018 with the CBN official rate.
Rick Harrell, an analyst in Boston at Loomis Sayles & Co., which manages $258 billion of assets and recently started investing in naira bonds again also told the news agancy headquartered in New York that "Investors would love it if Nigeria moved to a single rate. But the central bank is constrained because of the need to supply cheaper dollars to fuel importers."
"It's such a sensitive matter, especially with the economy still weak," he said. "It's still not ideal. But by Nigeria's standards, this is good enough."
Cowan believes that "despite the greater availability of foreign exchange, there are still major constraints". He says "there may have to be further naira weakness to fully kick-start the foreign-exchange market and the economy."