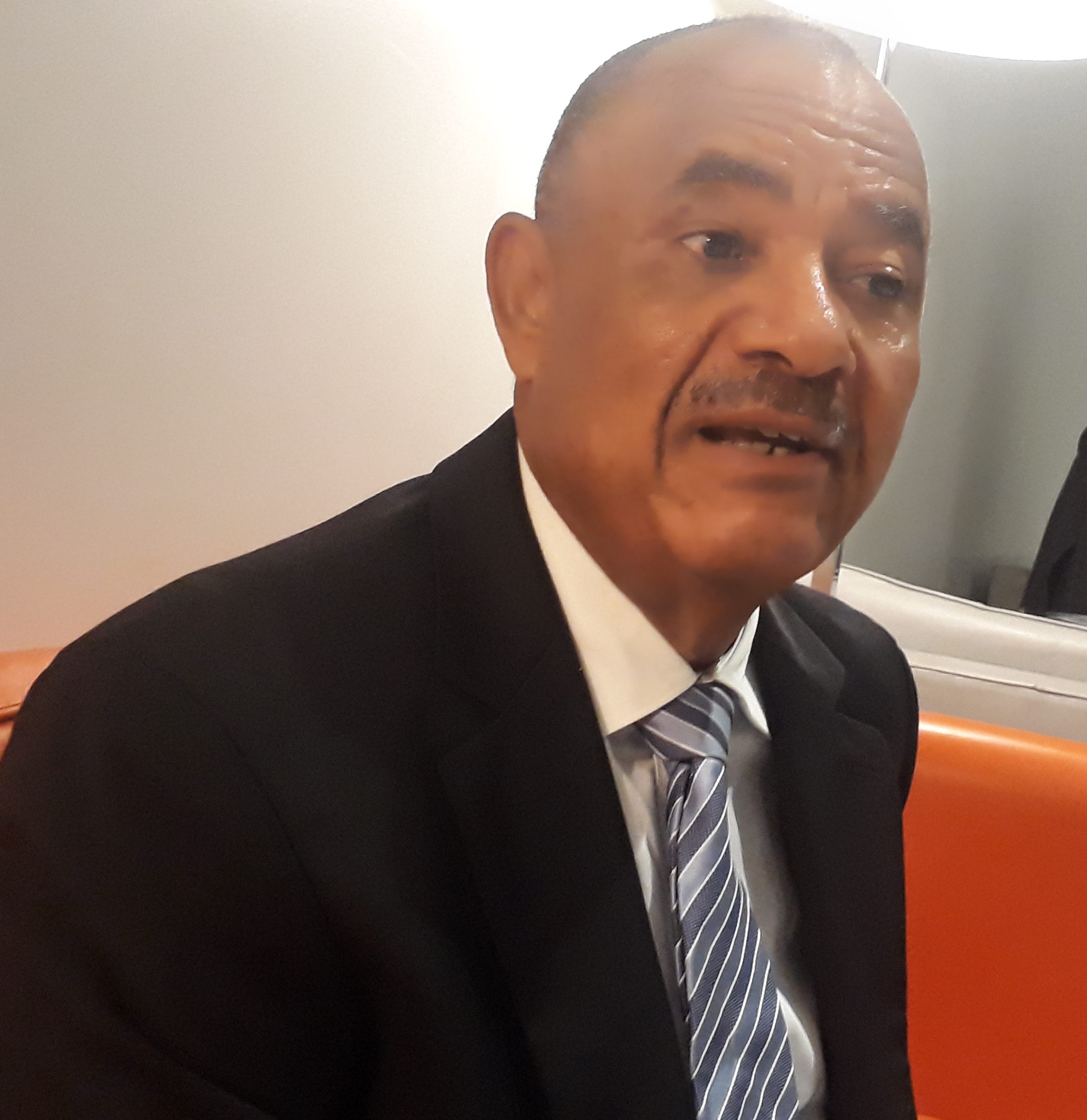 Engineer Charles Uwadia is the President, Association of Marine Engineers and Surveyors (AMES) and a major stakeholder in the maritime industry by virtue of his profession. In this interview with Shulammite Foyeku, he speaks on the association's forthcoming Technical Maritime summit and other sundry issues facing the sub sector.
Excerpts:

Tell us about the forthcoming AMES Maritime Technical summit and what should industry stakeholders expect from the summit?
We decided to hold this second technical summit as a result of the outcome of the first summit we had in April 2016. The last summit was a huge success because a lot of things came out of the summit. The Minister of Transport, Rotimi Amaechi, was in attendance and one of the outcomes of the summit was the resuscitation of the national fleet for which a committee was set up and the re-jigging of NIMASA. Even the ship registry committee set up by the Nigerian Maritime Administration and Safety Agency (NIMASA) is also a fall-out of that summit. The Minister, being a listener attended to most of the issues that was raised at the summit. So, we thought that we have to go a step forward and raise other issues which we want the federal government to look into. We are committed to ensuring that the summit comes up on 22nd of May, 2018 and we know that it is going to be a huge success. For this year's summit we are going to discuss the maritime policies, the lapses and how to make them effective. We are also going to discuss some technical issues regarding ship maintenance, finance and ship acquisition. There will be two banks in attendance at the summit to discuss issues about finance. Already, one of the banks has indicated interest that they are going to participate and present a paper. We want the banks to tell us from their own perspective, what the problems are in ship acquisition because we observe that when you approach a bank for loan to acquire a vessel or even to carry out maintenance on your vessel, they usually have these cold feet and are reluctant. So at the summit, we want them to let us know what the problem is and how we can move forward. The minister will be there to listen to these issues because without finance, we cannot expand the shipping industry. In fact, if you cannot afford to buy or maintain vessels, of what good is the ship registry? It is only when you buy vessels or give opportunity to Nigerians to own their vessels, then, obviously that will expand our registry. It will increase our capacity and improve the economy to a large extent. So the banks will discuss at the summit and we also have a stakeholder who is also going to tell us the problems he encountered during his acquisition of vessels and how we can move forward. These are the issues we intend to discuss at the summit.
Since the ministerial committee to develop the national shipping line was set up at your last summit in 2016 and the report of the committee submitted last year, little or nothing is being said about it. Do you see the establishment of the national carrier as another pipe dream?
I don't know if you are aware that the committee went to Singapore and had discussions with the foreign investors on how we can establish our own national shipping line. The whole idea was that the foreign partner will bring in 49 percent and we will bring in 51 percent so that we can control the majority shares. The 40/60 percent shareholding, I think used to be the United Nations Conference on Trade and Development (UNCTAD), which has now been cancelled. But from what I was told, the foreign investors are ready with their own funding but we cannot raise the fund from Nigeria to meet up. The committee really worked and I know the issue is not dead yet. It is just that it is a bit slow taking off. Some Nigerians have indicated interest and I believe they are going to revisit it again as soon as we are able to raise some fund on our end, because government is not ready to commit any fund into it.
It has often been said that the crops of marine engineers we have now are ageing. What is your association doing to help address issues of human capacity development in the sub sector?
Recently, the minister did set up a management committee to look at repositioning of the Maritime Academy, Oron. I don't know if they have submitted their report, but the report was able to look at the training of cadets in Oron to meet up with international standards. Yes, I agree we are ageing because we had a very good opportunity during the time of the Nigerian National Shipping Line (NNSL). We had one of the best training because we did not have any problem with sea time. During our days, cadet got sea time training offer supported by organizations such as the Nigerian Port Authority (NPA), the National Inland Waterways Authority (NIWA) and the Nigerian National Petroleum Corporation (NNPC). NNPC at that time was okay because they had some arrangement with SHELL BP, so they did their sea time with those companies. But NPA and NIWA did not have these ocean-going vessels. NIWA had ferries, while NPA had other kinds of boats, not ocean-going vessels. They had an arrangement with the national shipping line and most of the cadets were doing their sea time and working with the national shipping line. A lot of people trained by national shipping line were not directly cadets of the national shipping line. The biggest problem we are having now is that most of these cadets after doing their mandatory courses in the school, getting vessels to do sea time is a big problem. The marine engineering profession and even the navigators as well are one of those courses where it is not just theory, you have to back it up with practical and to get your practical experience, you need a vessel for sea time training. Even if they go to university, get their degree and do not have sea training, they can't go to sea. So if the government can encourage ship owners to acquire vessels and increase the capacity, then these cadets will have the opportunity to do their sea time training.
One of the challenges faced by the association is the proliferation of foreign surveyors holding positions in classification societies while qualified Nigerians are redundant. How far have you been able to address this challenge?
The problem is still there but the latest development is that the person heading Lloyds now is a Nigerian unlike when we used to have Indians. That has changed now, but there are other survey outfits where they still have these foreigners but we will continue to dialogue with them. The one that really annoys me is that our surveyors will go on-board vessels owned by Nigerians but given to Indians to manage. Yet our boys are crying for sea time and these vessels are owned by Nigerians but managed by Indians. From top to the bottoms, you will not see any Nigerian cadets on the vessel but the Indians have three or four cadets on board the vessel and this is wrong. So, if they are going to do cabotage trade, you must have Nigerians. Even if the captain, chief engineers are all foreigners but at least, the other ranks should have Nigerians to give them the opportunity to have their sea time. Our own Nigerian cadets are roaming the streets looking for vessels, because the regulating authorities are too busy doing other things.
Former President, Fish Trawlers Association, Margret Orakwusi has kicked against a recent statement credited to you that fish trawlers are often attacked because they have money on board, saying such statement is capable of inciting piracy on our waterways. What would you say to that?
Well, when I said that, I was only giving my own opinion on what I read in the papers that some of the crew of these trawlers hire tugs at a cost of N1million to escort their trawlers out. This same crew that are hiring these tugs are complaining that they are under paid. Some of them even said their captains earn between N15, 000 and N20, 000. So the crew hire tugs to escort the vessel because they are desperate to be at sea. I would have thought that the security of the boat is the responsibility of the owners, the Navy or NIMASA. So how did they get the money? So why will pirates attack a fishing trawler if they don't know that these people have money on board?  Most of these pirates believe that these vessels have money on board that is why they attack them. I don't own trawlers, I operate crew boat and ship repair but what I said is a personal opinion.
Copyright Ships & Ports Ltd. Permission to use quotations from this article is granted subject to appropriate credit given to www.shipsandports.com.ng as the source.