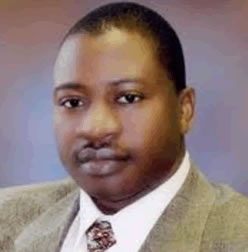 A former Managing Director of Nigerian Ports Authority (NPA), Engr Omar Suleiman, has said that Nigeria's quest to become the hub of maritime activities in the West and Central African sub-region will remain elusive without a deep seaport.
Speaking recently in Lagos during the investiture of Princess Vicky Haastrup as President of the Certified Institute of Shipping of Nigeria (CISN), Suleiman said Nigeria must have a port facilities that can accommodate large vessels with draught of at least 15metres and that carry up to 10,000 TEUs.
"Without deep seaport, our hope of being hub will not materialise," he said.
Suleiman, who served as NPA Managing Director from 2011 to 2012, also said that the inability of the Nigeria Customs Service (NCS) to provide a transhipment tariff is hampering the use of Nigerian ports for transhipment of cargoes to "landlocked countries like Niger".
Describing the investment ratio of 60:20:20 between the private sector, Federal and State governments in the development of some deep seaports in the country as inadequate, he said "about 50% of the port cost is taken by the breakwater".
"Investors are reluctant to pay for breakwater, unless in special cases, breakwaters are provided by the government of that country.
"In Nigeria, government through NPA should provide breakwater and channel, these constitute the infrastructure for safe navigation on which compulsory pilotage is being charged.
"The 40% government exposure is not enough to build the infrastructures. This is one of the main problems of ports development.
"Government should review this policy to accommodate the peculiarities of maritime infrastructure. The best way to go is to set up a Maritime Infrastructure Commission to take care of all maritime infrastructure issues," he said.
Copyright Ships & Ports Ltd. Permission to use quotations from this article is granted subject to appropriate credit given to www.shipsandports.com.ng as the source.