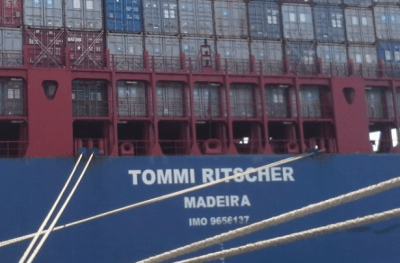 Nigerian Special Forces have boarded the Portuguese-flagged containership Tommi Ritscher and rescued 11 crew members who fled to the citadel after pirates attacked the ship, maritime security firm Dryad Global said in an update.
Based on the report, the boarding of the vessel by the special forces, which took place yesterday evening, was not opposed.
However, there has been no mention of the eight crew members who didn't make it to the citadel and who were reportedly held hostage by pirates on board.
It is not clear whether the pirates managed to flee the ship and if they took the seafarers with them to demand ransom for their liberation.
Recall that a group of pirates boarded the ship on April 19, 2020 while the vessel was within the Cotonou anchorage area.
This is the second incident within the Cotonou anchorage within 2020 and the fifth incident in this location in the past 12 months.