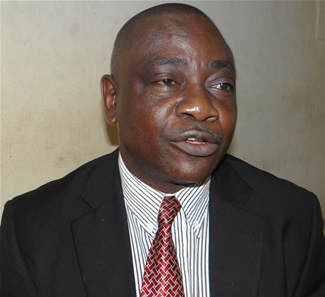 Registrar, Council for the Regulation of Freight Forwarding in Nigeria (CRFFN), Sir Mike Jukwe, has said that Nigerian freight forwarders would soon be ranked among the best in the world after the constitution of the CRFFN governing council.
Jukwe gave the assurance during an exclusive chat with SHIPS & PORTS DAILY at the council's headquarters in Lagos on Thursday where the accreditation of voters for the forthcoming CRFFN governing council election slated for Saturday July 7, 2018 is being held.
He said, "As soon as we finish the process of election and the governing council is put in place, and we start to marshal out things the way they should be, Nigerian freight forwarders will be one of the best in the world. The freight forwarders have done their best, everything they do is out of their ingenuity and if they can come this far, with the training we are going to give to them, the professionalism will come into play.
"The purpose of the CRFFN Act is to professionalise freight forwarding. Somehow, not much was done in this sector but I thank God that government realised it and together with the practitioners the Act was enacted and since then a lot has been done.  Today, you can run courses on freight forwarding, logistics, supply chain management and others in the country but it was not so before."
Jukwe reiterated the council's commitment to ensuring a peaceful election even as he debunked media reports that the Chairman of the board had already been appointed ahead of the election.
"The entire freight forwarding community is one family and we should act as such. We look forward to a very peaceful and fruitful election. 
"I am not aware of any Chairman being appointed. The Act says first the government appoints its own appointees into the governing council, then the practitioners elect their members into the council and by the time the council is fully constituted, they will elect from among themselves a Chairman and a Vice Chairman. 
"As I speak to you, the governing council is not fully constituted, so there is no Chairman or Vice Chairman until the process is formally done," he said.
Jukwe also allayed fears of further postponement of the election, noting that the reason for the earlier postponement was due to logistics reasons.
He said the council would follow strictly the provisions of the CRFFN Act in the conduct of the election.