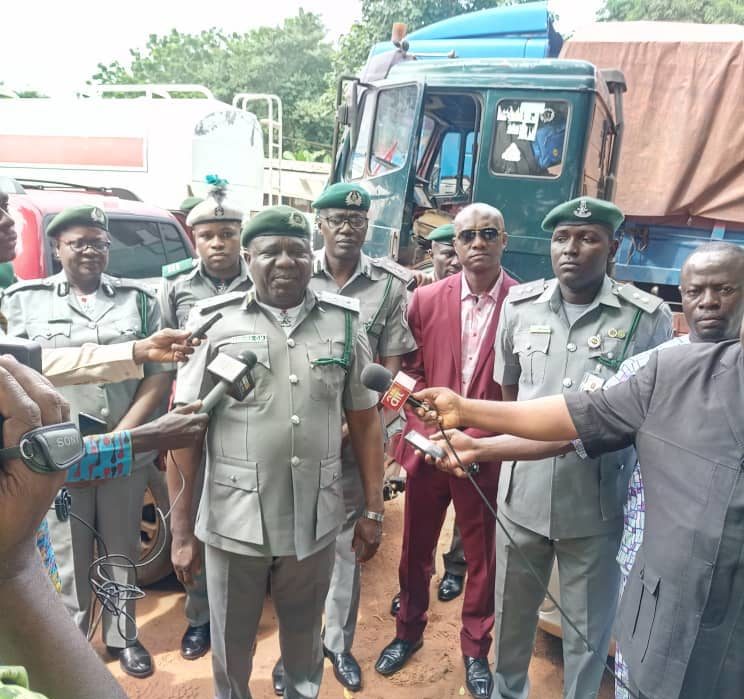 The Nigeria Customs Service (NCS), Ogun State Command, has intercepted a truck loaded with 501 bags (50kg) of imported rice in Mowe, Sagamu area of the state.
The contraband was concealed under 99 bags of locally produced rice (Elephant).
Controller of Customs, Ogun Command, Agbara Ojobo Micheal told newsmen at Idiroko that the rice seized was packed under 99 bags of Elephant parboiled rice to conceal it.
Other products seized by customs personnel in the command include 37 vehicles, 3,000 bags of rice (50kg each), 244 kegs of vegetable oil, 208 pairs of used foot wears, 8 bales and 25 sacks of second-hand clothing, 152 cartons of frozen poultry products, 115 kegs of PMS (Petrol), 25 litres each, 20 pieces of used handbags, 4,220 cartons of tomato paste and 1 camera with a total duty paid value of N236,196,835.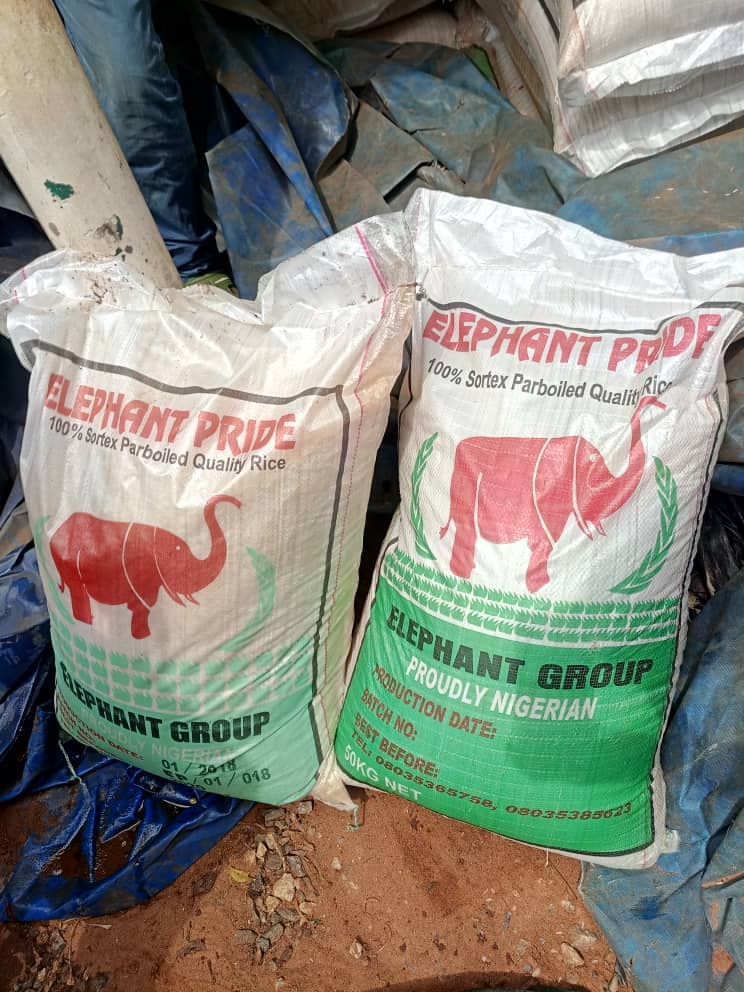 Ojobo revealed that the command generated a total revenue of N2,645,741,068.9 in the last six months while a total revenue of N393,520,285.71 was generated in one month between 4th of June and 3rd of July, but seizures made in the month of June were the highest with 72 seizures.
Ojobo also listed products seized in the past six months to include 215 units of vehicles, 15,976 bags of foreign rice (50kg), 1,148 kegs of vegetable oil (25litres), 24 units of motorcycles, 161 compressed book packs, 85 coconut packs and 8 sacks of cannabis sativa (Indian Hemp), among other items.