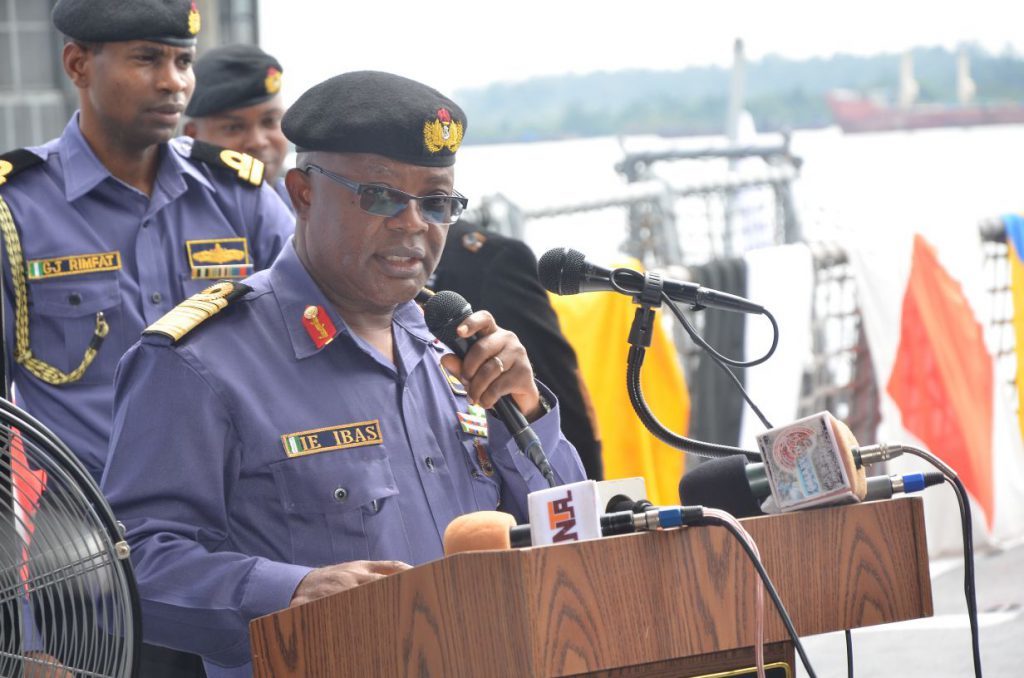 Over 130 vessels have been arrested for various maritime infractions by the Nigerian Navy (NN) since 2017, the Chief of Naval Staff (CNS) Vice Admiral Ibok-Ete Ibas said on Thursday.
Admiral Ibas spoke at the inaugural International Maritime Defence Exhibition and Conference (IMDEC) held in Accra, Ghana to mark the Ghanaian Navy's 60th anniversary.
Delivering a paper titled "highlight of the NN operations and projections for advancing information sharing towards overcoming criminality at sea, he said the navy was able to conduct round the clock surveillance of Nigeria's maritime space using the Regional Maritime Awareness Capability (RMAC) and the Falcon Eye (FE) facilities in addition to surface vessels and helicopters.
Quoting statistics from the International Maritime Bureau (IMB), Ibas said increased information sharing between the NN and other agencies contributed to a 50 per cent reduction of acts of piracy within the Gulf of Guinea (GoG) between the first quarter of 2018 and the first quarter of 2019.
He advocated for more sustained presence at sea and increasing exchange of critical information between regional partners, stakeholders for the security of the maritime domain, adding that improved database on arrested and convicted maritime crimes would help the region curb current practice by criminals to move from one jurisdiction to the other to continue their criminality unnoticed.
The CNS said the NN has initiated various operations and programmes geared towards creating a safe and secured space for maritime commerce to thrive.
He said, "These initiatives are categorised into independent NN operations as well as collaborative operations with other stakeholders within Nigeria and beyond her borders. Considering the wide expanse of the maritime domain and the frequently mutating and transnational nature of maritime crimes, the NN has had to exploit available Maritime Domain Awareness (MDA) infrastructure to enhance her operational efficiency towards curtailing criminality within the GoG.
"The MDA infrastructure is also critical to our collective efforts, particularly as it relates to information sharing." 
Earlier, Ghana's Vice President, Mahamudu Bawumia, said the country had commenced steps to increase its naval fleet from the ten it currently has.