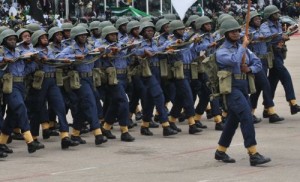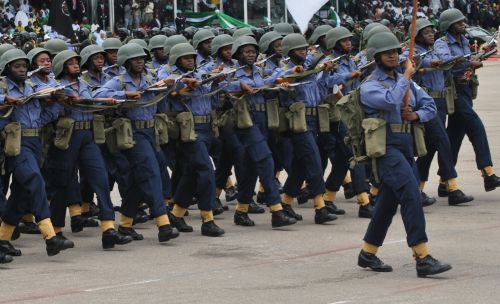 The Chief of Naval Staff (CNS), Vice Adm. Ibok-Ette Ibas, on Wednesday said the Nigerian Navy was being repositioned for enhanced operational efficiency in light of the emerging security threats in the nation's maritime space.
Ibas said this at a seminar organised for naval personnel to celebrate the Navy's 61st anniversary.
The naval chief, who was represented by the Flag Officer Commanding, Western Naval Command, Rear Adm. Ferguson Bobai, said the process would encompass the development of lasting policies and strategies that would position the service for enhanced operational efficiency and attitudinal change.
"Human resource constitutes the most important asset for the Navy for performing its constitutional and emerging roles.
"It is against this backdrop that the theme "Repositioning Nigerian Navy for Operational Efficiency through Human Capacity Development and Attitudinal Change'' was conceptualised.
"One of the emerging concepts in this rapidly changing world is the recognition of the human factor as the major and pre-eminent factor in achieving results for organisation, military forces and countries.
"It is noteworthy that the Navy has evolved in the last 61 years from a constabulary Navy with 11 assorted ships and crafts with about 200 personnel to a full-fledged navy.
"We are now capable of executing the dimensions of warfare as well as provide auxiliary services.
"Hence, optimal human resource management and continuous development has been pivotal to the success achieved so far in the implementation of our roles.
"The ever changing dynamics of maritime operations and security have continued to impose enormous challenges on the Nigerian Navy.
"It is safe to assume that the current economic situation in the country necessitates prudence in managing material and human resources," he said.
The CNS said that part of his key priorities since assuming office was to promote the Navy's manpower development to achieve optimal professional capacity of personnel.
He said that the force had commenced accreditation and affiliation of its professional schools to internationally-recognised bodies.
"Thus, this seminar is aimed at enhancing the navy's human resources management and administration in line with my Strategic Directives.
"It is geared towards further enlightening and educating personnel on issues bordering on attitudinal change, administration and work ethics,'' Ibas said.
Earlier, Rear Adm. Ifeola Mohammed, the Flag Officer Commanding, Naval Training Command (NAVTRAC), in his welcome address, said the Navy under Ibas placed special premium on enhancing capacity development.
"Human resources form a vital component of any organisation; thus, seminars such as this underscore the importance of developing the capacity of the human resource.
"The Navy is currently engaged in several security, social and human development activities.
"These are aimed at ensuring stability, security and economic prosperity of Nigeria, as well as supporting better living condition of the larger society, within which the Navy is a subset,'' Mohammed said.
He said that this nation building effort was being pursued rigorously with unwavering vigour under the visionary leadership provided by the Chief of Naval Staff.