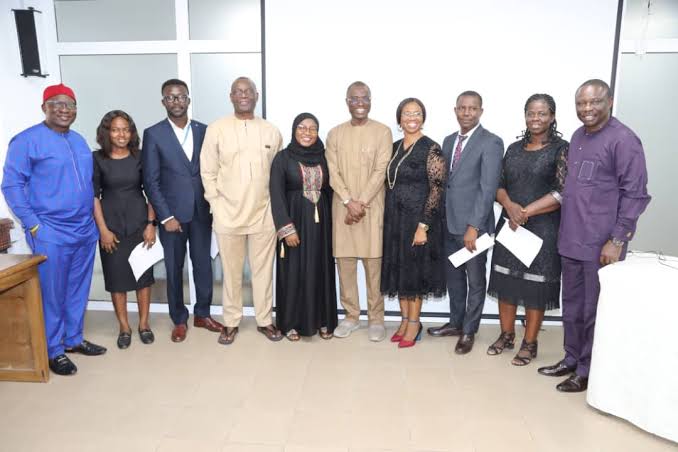 The Independent Corrupt Practices and other related Offences Commission (ICPC) and Federal Ministry of Transportation have inaugurated the Anti-Corruption and Transparency Monitoring Unit (ACTU) of the Nigerian Shippers' Council (NSC). The unit is expected to perform system checks, investigations and prevent corruption in the agency.
The Executive Secretary of NSC, Emmanuel Jime, promised to support the unit in the discharge of its duties.
He said, "You will agree with me that in the public service, government employees are regarded as representatives of the government of the day and therefore expected to manifest the attitude of zero tolerance anti-corruption as advocated by the government.
"For us at the NSC, our mission statement that promotes an effective and efficient transport economic regulatory system that would contribute to the economic growth of the nation has imposed on us an additional requirement of higher integrity in order to achieve our mission of becoming the nation's foremost regulator.
"I congratulate the inductees and remind them that the task ahead of them is enormous and I have no doubt that they would deliver on this additional assignment if trust given to them. I challenge them to always remember to be honourable, don't give, don't take bribes."
Also speaking, head of the anti-corruption unit at the Federal Ministry of Transportation, Oliver Chukwu, said,
"The Minister of Transportation, Mu'azu Jaji Sambo is in support of all that you are doing. Whatever it takes to support the fight against corruption, the Ministry will support you in all aspects of it. The Minister said I should tell you that you should keep it up.
"On my own part as the Chairman of this unit, I also support what you're doing. I want to say that they need training, from any training organized by the Lagos office here. The fight against corruption is not an easy thing. Personally, at a point at the Ministry, people were calling me a policeman. At one point, people were planning evil against me. It took the grace of God to make me survive."
The Nigerian Shippers' Council Anti-Corruption and Transparency Monitoring Unit has Adaku Victoria Okam as chairman and Emeruwa Nkechi as secretary while Zubairu Muhammed, John Bongko, Hamzat Marina, Habibat Aminu, and Oriyomi Ige will serve as members.