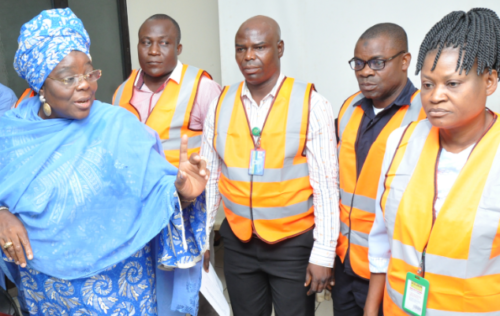 The nation's premiere port, the Lagos Port Complex (LPC) Apapa, on Tuesday inaugurated an anti-corruption standing committee to fight extortion and other forms of corrupt practices at the port.
LPC Port Manager, Hajia Aisha Ali-Ibrahim, who inaugurated the 7-member committee at the port's conference room, said it has the mandate to work for 24 hours daily and operate as an independent entity.
Ali-Ibrahim said the inauguration of the committee was in line with the vision of the Managing Director of Nigerian Ports Authority (NPA), Ms. Hadiza Bala-Usman, to drive the Federal Government's policy on the Ease of Doing Business at the port.
She said LPC remains "resolutely committed" to government's fight against corruption and full implementation of the truck call-up system as directed by the NPA Managing Director.
The Apapa Port Manager said that all truck drivers must respect the call-up system by parking at their respective truck parks until they are called up before driving into the port.
Chairperson of the 24-hour Anti-Corruption Standing Committee, Mrs. Vivian Medupin, while thanking the Port Manager for the opportunity given her and members of the committee to serve, solicited the cooperation of the representatives of government agencies, service providers and port users to ensure full realization of the committee's mandate.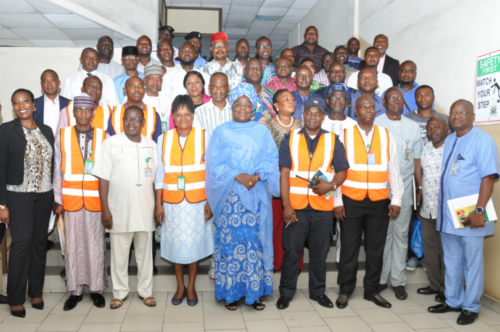 She said the committee would immediately embark on a one-week sensitization of stakeholders before it begins to apprehend culprits.
She warned truck drivers against violating the truck call-up system to avoid sanctions.
According to her, "Truck drivers without call-up at the port approach shall be fined and issued with an official invoice of N20,000 to make payment. Where a truck driver refuses to pay the default fine and obtain a call-up, such a truck can be allowed into the port only with presentation of fine payment receipt."
Medupin also said that any official of the port caught demanding or taking bribe will be dragged before the management for appropriate disciplinary action, while any truck driver caught giving bribe "will be warned and be reported to the truck owner for further action".
Speaking further, the anti-corruption committee chairperson said, "A register shall be developed to record information and particulars of defaulting trucks. To avoid recycling of plate numbers by defaulting drivers, chassis number/engine number of such trucks shall be recorded."
"We call on all stakeholders to support this committee to efficiently carry out its responsibilities, which will rub off on the profitability of the business and provide a safe, secure, conducive and friendly port environment for all users," Medupin added.
Members of the new committee include Victoria Medupin (Chairman), Eseme I.J., Mohammed Yahaya, Jeje Saheed, Ahmed Tijani, Al-Mustapha Hassan and Mubarak Ibrahim Mahmoud (Secretary).
The committee's inauguration was witnessed by top management staff of the port as well as the representatives of terminal operators, shipping companies, Port Authority Police Command, freight forwarding associations and truck owners' associations.