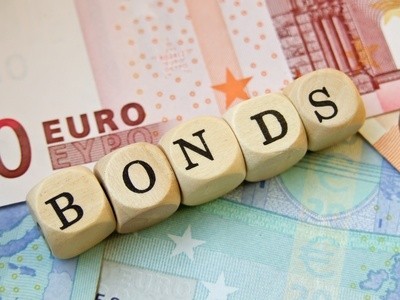 It appears that investors confidence in Nigeria remain high despite the economic recession, as the $1bn Eurobond issued by the federal government on Thursday was oversubscribed by almost eight times.
The bond, which was issued under Nigeria's newly-established global medium term note programme, is the third issuance after those of 2011 and 2013.
The ministry of finance said the bonds would mature in February 2032.
"The notes will bear interest at a rate of 7.875% and will mature on February 16, 2032, with a bullet repayment of the principal," the ministry said in a statement.
"The republic intends to use the proceeds of the notes to fund capital expenditures in the 2016 budget. The notes represent the Republic's third Eurobond issuance, following issuances in 2011 and 2013.
"The notes were approximately eight times oversubscribed with orders in excess of $7.8 bn compared to a pre-issuance target of US$ 1.0 bn demonstrating strong market appetite for Nigeria."
The government said the offering attracted significant interest from leading global institutional investors, adding that the notes would be admitted to the official list of the UK Listing Authority and available to trade on the London Stock Exchange's regulated market.
"Nigeria will apply for the notes to be eligible for trading and listed on the Nigerian FMDQ OTC Securities Exchange and the Nigerian Stock Exchange," the statement read.
The pricing for the bond was determined during a roadshow to promote ithe issuence of the bond.
The roadshow was led by Kemi Adeosun, minister of finance, and had officials like Udo Udoma, minister of budget and national planning; Godwin Emefiele, governor of the Central Bank of Nigeria in attendance.
"Nigeria is implementing an ambitious economic reform agenda designed to deliver long-term sustainable growth and reduce reliance on oil and gas revenues while reducing waste and improving the efficiency of government expenditure," Adeosun said.
"At the heart of the agenda is a commitment to invest in developing Nigeria's infrastructure through a target 30% annual budget commitment to capital expenditure.
"We are establishing the building blocks for long-term growth and making the hard decisions that must be made to reset our economy appropriately."
Abraham Nwankwo, director general of the Debt Management Office (DMO), expressed delight over the Eurobond issue.
"Nigeria is delighted to have successfully priced its third Eurobond issue. We have successfully extended the tenor of our borrowing programme in the international capital markets to 15 years, at a price that reflects belief in the quality of Nigeria's cash flows and government," he said.