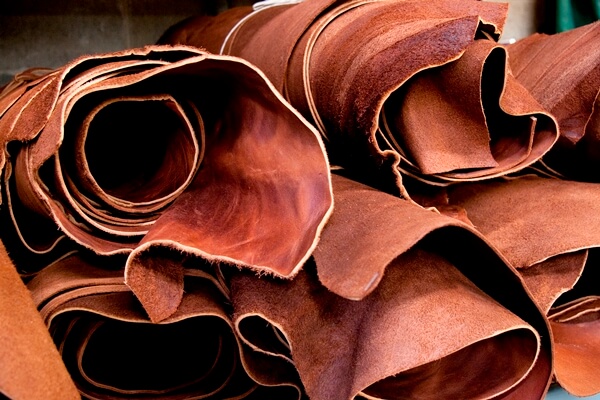 The Nigerian Export Promotion Council (NEPC) has said the country's prepared goat leather industry has an untapped $17 million potential.
In a Promising Markets report released on its website, NEPC said the largest untapped potential for Nigeria's prepared goat leather can be found in the Moroccan, Turkish, Vietnamese, Romanian and German markets respectively. Others are France, Poland, Republic of Korea, Indonesia and Japan.
The report said, "The total amount of estimated untapped potential from 2018 to 2021, for Nigerian exports towards these countries is $17.2 million.
"Italy is currently the largest importer of Nigeria's prepared goat leather, accounting for 68% of all Nigerian exports.
However, as there is no estimated untapped potential there, exporters are advised to start exploring other markets.
"New export destinations for Nigeria like Morocco, Vietnam and Romania offer great opportunities. Besides, the German and Turkish markets offer chances for extra export growth."
It added that the estimated untapped potential in absolute value is largest in the Moroccan market where Nigeria is not yet present, at $2.9 million. Spain is said to be Nigeria's largest competitor here, a slight advantage on tariffs.
Turkey and Germany, ranking 2nd and 5th in terms of untapped potential, are already existing markets for Nigeria. Both are said to have estimated untapped potential of $4.6 million.
"The markets ranked 3rd and 4th in terms of highest estimated untapped potential are Vietnam and Romania. These are both practically new markets for Nigeria and have considerable untapped potential of $2.5 million and $2.2 million respectively.
"Currently, the main markets are Italy and Spain but additional growth is estimated to be present in other markets," the report said.
In Africa, Nigeria, accounts for about 16% of light leather exports, making it the second largest producer after Kenya.