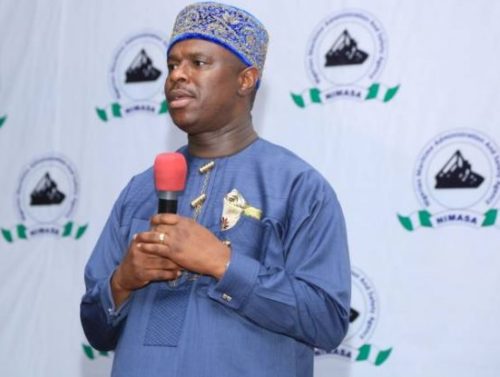 Respite finally came the way of Nigerian seafarers on Tuesday as the Nigerian Maritime Administration and Safety Agency (NIMASA), shipowners and the seafarers union signed the Collective Bargaining Agreement (CBA), which seeks to improve the welfare of seafarers in the country.
This is coming nine years after the seafarers' wages were last reviewed in 2010. Under the National Joint Industrial Council agreement (NJIC), seafarers' salaries ought to be reviewed every two years.
The seafarers union under the aegis of the Nigerian Merchant Navy Officers and Water Transport Senior Staff Association and the Maritime Workers Union of Nigeria (MWUN) had severally accused shipowners and their employers of frustrating the signing of the agreement.
Speaking during the signing of the agreement, Director General of NIMASA, Dakuku Peterside, urged ship owners and seafarers' employers to ensure that they comply with the agreement, noting that enhancement of welfare of seafarers will help enhance productivity and effective job performance.
He stated that the new condition of service is a minimum standard in line with the international regulations and must be met by the seafarers' employers.
 "As an agency, we are happy to midwife this process that will enhance the welfare of our seafarers. I wish to commend the seafarer employers in the offshore and coastal sectors for their cooperation and understanding in seeing through the whole process. In the same vein, I wish to implore them to also ensure that the CBA, which is meant to guide shipowners in their bipartite negotiation and development of all employment agreement, is implemented as endorsed.  
"I am also to reiterate that the responsibility of implementing the new condition of service is a collective one which must be given priority attention," Dakuku who was represented by the Executive Director, Maritime Labour and Cabotage Services, Ahmed Gambo said.
Speaking with journalists shortly after the meeting, President of the Nigerian Merchant Navy Officers and Water Transport Senior Staff Association, Engr. Mathew Alalade, lamented the delay in signing of the CBA, which he said caused a lot of disaffection among seafarers and their employers.
He explained that the newly signed CBA centred mainly on the welfare of the seafarers and implementation of the Maritime Labour Convention (MLC), 2006.
"We thank God that it has come to past now, but what we want is that it shouldn't have taken this long. It took us extra two years to come to today's reality. We hope that NIMASA will henceforth monitor the process and let it come when it is due. It should be reviewed immediately.
"We want the ship owners to cooperate with the workers so that they can have a good working relationship that will enhance productive. Without this, there would be disaffection in the industry and our seafarers will not be happy," he said.