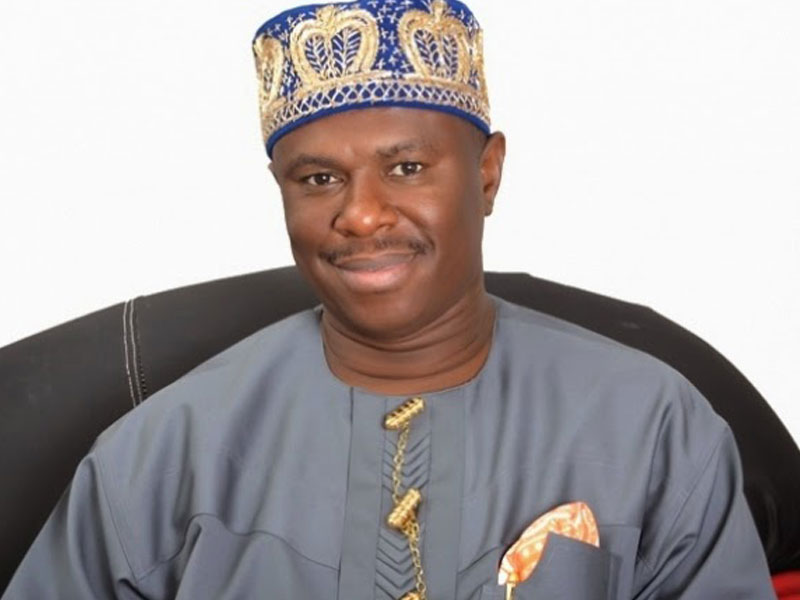 Stakeholders in the Nigerian maritime industry have been called upon to protect the marine environment from alien invasive species that are conveyed into Nigeria's territorial waters as ballast water from ships.
This call was made by the Director General of the Nigerian Maritime Administration and Safety Agency (NIMASA) Dr. Dakuku
Peterside during the meeting of the members of the National Task Force for the Implementation of the Ballast Water Management Convention 2004 in Lagos recently.
According to press statement from NIMASA, Peterside who restated the Agency's commitment towards ensuring that the sustainability of the environment is always at the front burner while shipping activities are carried out in the country, also called on stakeholders to be mindful of activities that could lead to the deterioration of the marine environment.
He noted that, "the long years of exploitation and exploration of available resources in our marine environment has made it fragile but we have a responsibility of ensuring that the environment remains sustainable for the generations yet unborn".
The DG said that while vessels carry ballast water for stability, the water and sediments therein have become a platform for the conveyance of alien invasive species into our environment which makes it mandatory for the Agency to tackle this menace in line with IMO regulations.
Dr. Peterside said that "ballast water and the sediments therein have become a platform for conveyance of invasive aquatic species into our environment which could be dangerous in the long run hence the need to tackle the scourge head on before it becomes uncontrollable. NIMASA is therefore committed to ensuring that the Ballast Water Management Convention 2004 is implemented in Nigeria".
The DG charged members of the Task Force to develop a policy and workplan for the implementation of the Ballast Water
Managemnt Roadmap for Ballast Water Movement in Nigeria which would ultimately protect the environment from alien invasive species.
Earlier in his address, Professor Babajide Alo, Chairman of the National Task Force and former Deputy Vice Chancellor of the University of Lagos, observed that the issues of invasive species had become worrisome stating that studies have shown that water hyacinth invasion in Nigeria for instance, was as a result of a fertilizer industry in Lome which normally pumps its waste into the sea.
He therefore advised that Nigeria should take a holistic approach to the issue by considering the entire Gulf of Guinea while seeking solutions to tackle the menace.
It would be recalled that Nigeria was one of the first eight countries that adopted the Ballast Water Management Convention 2004 andit is the 14th leading country in the GEF-UNDO-IMO Globallast partnership, a group set up by the IMO to give technical support to other member states on the implementation of the convention.
Copyright Ships & Ports Ltd. Permission to use quotations from this article is granted subject to appropriate credit given to www.shipsandports.com.ng as the source.