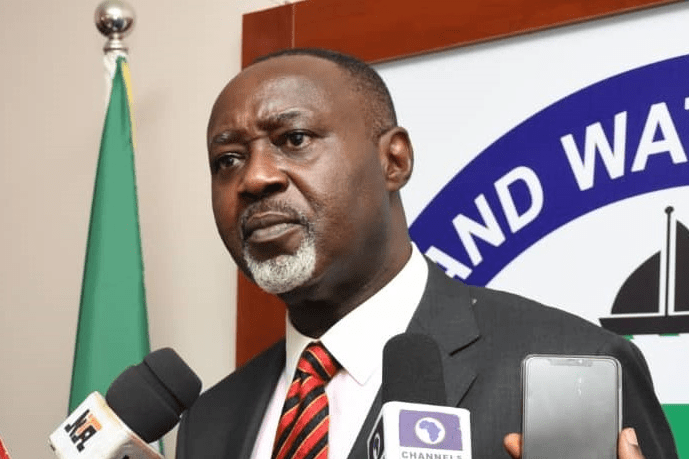 In order to reduce boat mishaps in Nigeria, the task force inaugurated recently by the National Inland Waterways Authority (NIWA) has announced different offences operators should not fall victim of to avoid the seizure of their boats or ferries. 
In a chat with SHIPS & PORTS at the authority's Area Office in Lagos, a district chairmen of the task force, Comrade Paul Gwang, said night sailing beyond 7pm has has code, boat drivers license violation, driving boats without paddles, driving unregistered boats, dangerous driving and overspeeding, driving rickety and leaking boats, driving unnamed boats, and driving without a standard life jacket are all offences listed under various codes. 
He listed other offences to include passenger manifest violation, fire extinguisher violation, driving under the influence of alcohol and drug, fighting at a jetty, obstructing task force on duty, overloading violation and assault of task force on duty.
He said while punishments for the offences do not include fines, they are not less punitive as operators stand the risk of having their boats impounded. 
"For instance, if your life jacket is no longer good, we will seize your boat and instruct you to get another set of new jackets. Once you bring it, we release your boat. If you are driving an unregistered boat, we will ground your boat until you register it. Hence, trying to introduce money to set yourself free from being punished would not be allowed. Saving lives of boat passengers and even the drivers are our priority," Gwang noted. .
The Managing Director of NIWA, George Moghalu, inaugurated the task force last month in Lagos to enforce safety measures on the nation's waters. 
Copyright Ships & Ports Ltd. Permission to use quotations from this article is granted subject to appropriate credit given to www.shipsandports.com.ng as the source.