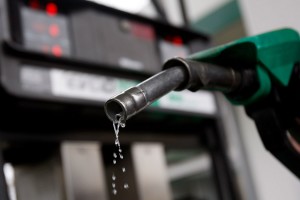 The Nigerian National Petroleum Corporation (NNPC) said on Thursday it has more than doubled the daily supply of fuel for motorists to 80 million litres, amid a run on petrol that has seen queues lasting hours at filling stations around the country.
The NNPC attributes the shortage to a "hiccup in the supply chain" after rumours of a planned increase in the petrol price led to hoarding.
Petrol shortages have brought Nigeria to a standstill in the last few years through day-long queues for fuel, widespread power cuts at businesses that rely on petrol-driven generators to withstand frequent power outages and grounded planes.
The NNPC's repeated pleas not to engage in panic buying or stockpiling have done little to avert the rush for fuel this year.
"Some marketers, in their quest to cash in on the situation, suddenly started hoarding products," the state oil firm said in a statement, again calling on motorists not to panic buy fuel.
It has now increased the daily fuel supply to 80 million litres from roughly 27-30 million litres, the company said.
Agency Report