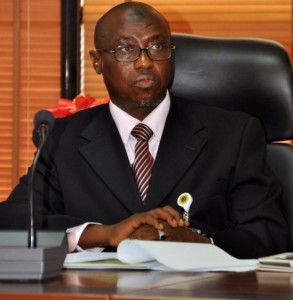 The Nigerian National Petroleum Corporation, (NNPC), has raised about $11.9 billion to finance projects and crude forward sales.
NNPC Group Managing Director, Dr Maikanti Baru, said this while speaking at the ongoing 50th Offshore Technology Conference (OTC), in Houston, Texas.
This came as he assured that the Petroleum Industry Bill will be passed in the third quarter of 2018.
He said, "Despite the delay in the passage of the bill, there is renewed confidence in investing in the Nigerian oil and gas industry. Each time we go out to raise finance, the appetite is quite good. We have already signed four financing deals on upstream development in support of our cash call exit.
"We are also closing some financing deals on forward sales of the country's and Nigerian Petroleum Development Company (NPDC) crude oil. In the area of contractor financing, the Ajaokuta-Abuja-Kaduna-Kano, AKK projects have also been awarded.
"In total, we have raised $3.6 billion (for projects Chetah, Santolina, Falcon and the Schlumberger/First E&P FSA). We are raising $5.5 billion from crude forward sales and $2.8 billion for AKK projects.
"Just last week, Shell announced an investment inflow of $15 billion in gas and deep offshore developments. This is a clear demonstration of the confidence investors have in the sector."