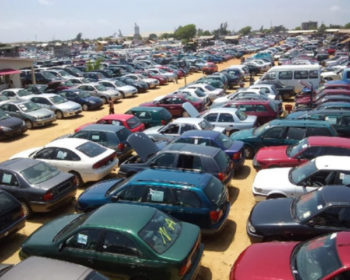 The House of Representatives at plenary on Thursday rejected a motion seeking to suspend the ban on importation of vehicles into the country through land borders.
The Federal Government had in December 2016 through the Nigeria Customs Service (NCS), imposed the ban.
Hon. Mojeed Alabi from Osun had called for the suspension of the ban, saying it has "aided inter-border smuggling, promoted corrupt practices, and impoverished the generality of Nigerians".
He said, "The Federal Government should suspend the ban as it not only impoverishes Nigerians but also has an adverse effect on the economy."
But not a single lawmaker who contributed to the notion afterwards supported the suspension.
Ossai Ossai from Edo state said the motion did not give "a feature of a complete investigation".
He said, "This honourable house operates on practice and procedure. The house must find out why the ban was in place, if it is affecting our economy or not, and the motion is not even telling us that. So we should be able to come up with cogent reasons to tell the government why the ban should be suspended or lifted."
Peter Akpatason from Edo state said what the motion is seeking is "completely unheard of".
He said, "I don't think that as a country, we should open our borders to the unchecked inflow of cars. I don't see any country in the world that will open their borders for second-hand cars to go in.
"We should rather be talking about engaging the government to tell us why we have the customs and the ban is not fully implemented. This house should not ridicule itself by asking that we should push for the suspension of the ban."
Thereafter, the lawmakers dropped the prayer and mandated the committees on governmental affairs; customs and excise to liaise with the Comptroller-General of the Nigeria Customs Service and other relevant stakeholders to "review the workability of the ban".