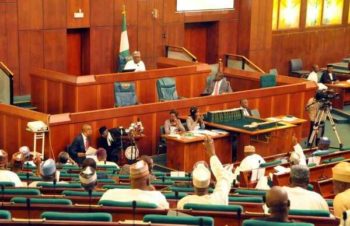 The House of Representatives has identified absence of defined penalties for default payment for products procured as being responsible for the huge debt owed the Pipelines and Products Marketing Company (PPMC) by oil marketers in the country.
The lawmakers have consequently given Conoil, an indigenous oil marketing company one week to pay half of its N3.18b debt to the Petroleum Products Marketing Company (PPMC) or risk being cut off from further supply.
Oando Plc was also asked to honour its agreement with PPMC on how to offset its N4.5b or risk being cut off supplies as well.
The lawmakers said contract terms on lifting of products between the marketers and PPMC would be reviewed to include penalties for payment default by marketers.
The lawmakers said lack of penalties for default payment was responsible for the huge debts owed PPMC by the oil marketers.
The Mahmud Gaya-led ad hoc Committee mandated to investigate debts owed PPMC by oil marketers Wednesday condemned the major oil marketers for holding up public funds for the benefit of their own companies.
At the continuation of the investigative hearing Wednesday, the Committee condemned some of the marketers for deliberate and continuous breach of 15-day credit line for lifted products.
According to the Committee, lack of well-defined terms on payment default was being manipulated by the marketers whereby Conoil and some others would default and escape with no penalties.
"Because there is no well spelt terms on penalties for default, we found out that Conoil was last penalised for default in 2012, for instance.
"We discover that a revolving credit facilities given to Conoil allowed it to owe with credit line for two weeks but it has defaulted for over two months since the end of December 2016. Yet, it continues to lift products from PPMC.
"Is it fair to owe such a huge amount of Nigerian money? The country cannot move forward when this is happening. It is not impossible that they deliberately divert the money to other businesses since they know there is no penalty," Gaya said.